Charging & Infrastructure
ChargePoint reaches essential EV smart charging agreement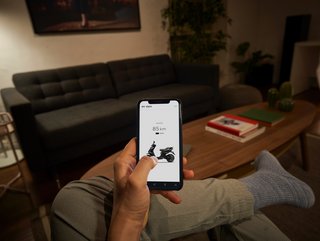 Holaluz has become ChargePoint's latest partner to enable smart charging offerings to EV owners while optimising the use of green solar energy surplus
Smart charging is an essential component for optimising energy consumption, which is why public charge point operators are looking to leverage these capabilities to score higher on the green energy front.

This kind of solution tackles some of the major concerns that electric vehicle (EV) drivers have, but also encourages companies to adopt for on-site use. From cost savings to reduced energy usage, smart charging will provide an automatic solution for balancing energy needs across the grid network.

Recognising the benefits of this, ChargePoint struck an agreement with the Barcelona-based energy transition company Holaluz, which will provide the expertise to advance its grid network.

As agreed on the 21st February 2023, Holaluz will optimise ChargePoint's green energy surplus potential from its own solar energy operations with the ultimate goal to enable flexible, sustainable energy offerings. Holaluz's solution could potentially improve the efficiency of its electricity system and provide access to km 0 green energy.
Holaluz enables a sustainable transition to EVs
Part of the Holaluz strategy is to expand its solar ecosystem with flexible assets, including battery technologies, charging, and aerothermal energy (such as air source heat pumps). Working with ChargePoint puts the company right at the heart of energy transition as electrification becomes reliant on sustainable sources.
In order to create a holistic system for energy management, Holaluz plans to embed its offerings into every facet of the clean energy supply chain from the source to the recipient. This means adhering to its unique strategy and building a partner ecosystem that is aligned with its strategic goals.
Working with ChargePoint—which has been committed to the cause since 2007—will drive its green energy commitment and also support drivers to switch to EVs or make their current experiences more convenient.
Why is infrastructure important when providing renewable energy for EVs?
It's all about how much energy can be produced. Historically, consumers have been fed a constant supply of electricity thanks to the high output gained from fossil fuel operations. When it comes to solar energy, the output fluctuates. If energy was not managed properly, particularly when more and more EVs draw electricity from the grid, there may not be enough to provide a consistent flow.
By decarbonising the transport sector, businesses like ChargePoint must find a suitable way to manage their energy consumption and make chargers more flexible to leverage solar and other energy sources.
As smart changing is now stipulated across more developed charging networks, consumers will see much more convenience and reduce costs as chargers and vehicles communicate to optimise energy flow.