Charging & Infrastructure
Building an EV charger strategy to meet consumer demand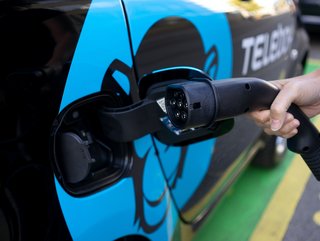 The choice of EV charging location creates a competitive advantage
With growing competition in the EV space, charging is a competitive component of business strategy. But where should businesses install new chargers?
The conversations we hear from businesses are often fairly similar at the moment—they talk of the demand for more electric vehicles (EVs) and chargers to keep them moving.

No longer will companies look to advance their fuelling experiences as they are more focused on what is happening in the EV space with drivers demanding more convenient, hassle-free ways to charge their cars at service stations.

For service station operators, electrification is a demand-driven shift, which will see them adapt their services to account for, and encourage, EV drivers. But the gains from the automotive sector can also be seen at various other venues as chargers appear in various locations, such as retail parks, supermarkets, gyms, and workplaces.

When figuring out where to build the next EV charging hub, operators have an abundance of commercial options, making charging a critical component of multiple business strategies.
What should companies consider when choosing locations for EV charging?
Understand what locations are the most crucial for consumers, which is easier said than done. The business intelligence platform provider, Kalibrate can help break this down better into various actions that could determine where EV chargers are placed on the map.

Unsurprisingly, data is key to driving any charger-location strategy, which Kalibrate explains should consider the level of adoption in a certain area and the projected growth in that region's EV market—as well as the most commonly used routes.

It's also important for organisations to understand the existing infrastructure available, including the chargers that are already frequently used and the supply of electricity to the sites that they deem necessary for public charging. Not every organisation is capable of supplying its own net-zero electricity, which is why the cost of direct energy to a new location must be considered.

The assumption can be made that some form of electricity is available if chargers are already in use at a given site, but doesn't necessarily mean that the easy-to-install area is a more viable option.

Kalibrate also touches on the idea of futureproofing. What future changes could affect the infrastructure that is already in use?

Future-proofing is a chance to look into the future and visualise what the needs may be in years to come. This could be the speed at which drivers wish to charge their cars and whether the current available infrastructure and energy available can withstand rapid and ultra-fast charging.

Using data intelligence, Kalibrate provides a data-driven solution for EV charger placement via its purpose-built platform. Ultimately, the tool is designed to allow businesses to look at various metrics and analyse the potential options for EV charging sites.