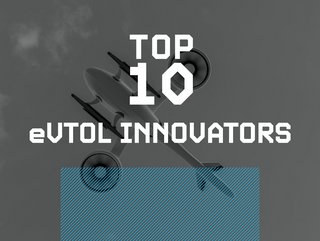 EV Magazine | Top 10: eVTOL Innovators
EV Magazine recognises some of the innovative technologies and aircraft to be delivered by key aviation organisations to shift to electric mobility
Electric mobility uncovers more than the need to switch out power systems from fossil fuels to electric ones. It sparks new and creative ideas, enabled by technology, to change the way that we traverse the planet and carry goods back and forth city-wide, nationally, and even internationally.
In one of the hardest industries to penetrate and a seemingly risky one to embed faith and funds, aviation organisations are delivering more electrified, digitally enabled aircraft that could create new possibilities for mobility.
These 10 organisations, some of them up and coming, are shaping the future of mobility, particularly by means of urban aircraft development and innovation.

10. Wisk Aero
Founded: 2019
CEO: Brian Yutko

Wisk Aero, embodying the future of urban air mobility, is at the forefront of revolutionising transportation. With an unwavering commitment to innovation, Wisk Aero continuously aims to redefine the boundaries of air travel, offering a blend of safety, efficiency, and eco-friendly designs. Its modern approach not only focuses on the design and functionality of the aircraft but also underscores the significance of sustainability in the aviation industry.
This avant-garde company has captured the interest of aviation enthusiasts and grown to be a prominent influence on the air mobility sector. As the world paces towards a more connected, rapid mode of transport, Wisk Aero promises to be a beacon of progress, shaping a skyline dotted with sustainable air solutions.
9. Pipistrel
Founded: 1989
CEO: Ivo Boscarol​​​​​​​

Pipistrel, an aviation marvel rooted in innovation, is recognized for its pioneering ventures in the world of flight. Distinguishing itself in the aviation industry, Pipistrel's Velis Electro showcases the best of its innovations and its commitment to green technologies, positioning the company as an iconic electric aircraft maker.
With a profound emphasis on sustainability, Pipistrel has been diligently working towards shaping the future of eco-conscious flying, merging the realms of technological advancements and environmentally-friendly designs. Not only has the brand achieved commendable milestones in aircraft production, but its presence on global platforms such as Wikipedia further showcases its widespread acclaim and recognition.
8. Moog Inc
Founded: 1951
CEO: Pat Roche
Moog Inc., an industry name in the realm of precision motion control, is celebrated for its cutting-edge products and systems that have continually set industry standards. Originating from humble beginnings, Moog's legacy has been built upon an unwavering commitment to innovation, quality, and a relentless drive to cater to the ever-evolving needs of its global clientele.
The company's portfolio, rich with a diverse range of motion control products, is testament to its expertise and the trust that industries worldwide place in its solutions. From aerospace to industrial sectors, Moog's contributions have been instrumental in ensuring precision, reliability, and efficiency.

7. Lilium
Founded: 2015
CEO: Klaus Roewe
Lilium stands as a leading light in the aerospace sector, championing a novel paradigm in urban air mobility. The cornerstone of its success rests on an innovative propulsion system that fuels the Lilium Jet, setting new standards in electric aviation efficiency and capability.
With ambitions that go beyond conventional air travel, Lilium is on a mission to redefine the electric flying taxi space, and they've marked significant milestones with triumphant flights—recently a test flight where its Lilium Jet exceeded 250 kilometres per hour. While Lilium has encountered hurdles typical of a startup in the industry its commitment to perfecting this distinct propulsion mechanism is steadfast.

6. EHang
Founded: 2014
CEO: Huazhi Hu
Guangzhou EHang Intelligent Technology Co. Ltd, commonly known as EHang, is a pioneer in the realm of autonomous aerial vehicles (AAVs). Embarking on its journey with the vision of revolutionising the urban air mobility landscape, EHang has consistently pushed the boundaries of what's achievable in this rapidly emerging sector.
The company is intrinsically driven to enable safety along with innovation in zero-emission aircraft technologies, showcasing a future where autonomous flight is not just a dream but an everyday reality. Notably, EHang's growth and progressive endeavours have been well-received by the investment community, with the company recently announcing a US$23m private placement, hinting at its expanding influence and credibility in the market.

5. Beta Technologies
Founded: 2017
CEO: Kyle Clark
Beta Technologies, with its forward-looking approach to sustainable transportation, is making significant strides in the aerospace industry. Its website mirrors its cutting-edge vision. Beta showcases its commitment to redefining the boundaries of what's possible.
The company's presence on platforms like LinkedIn further emphasises its dedication to not just technological advancements, but also to fostering a community around its groundbreaking initiatives. Integral to its endeavours is the Beta team, an ensemble of experts, innovators, and dreamers dedicated to crafting the future of aviation.

4. Volocopter
Founded: 2011
CEO: Dirk Hoke
Volocopter is steadily transforming the way we envision urban transportation. At the heart of its innovation lies the VoloCity, an urban air taxi designed with precision, safety, and efficiency in mind.
As the company's core vision suggests, Volocopter is not merely dabbling in aerial solutions but is fervently working towards bringing urban air mobility to life, enabling cities to harness the potential of the skies for sustainable and swift transportation. Illustrating its commitment to educating the masses, Volocopter's #UAMglossary series provides insights into important terms like eVTOL, helping to demystify the overwhelming world of aerial transport.
3. Vertical Aerospace
Founded: 2016
CEO: Stephen Fitzpatrick
Vertical Aerospace is at the forefront of aerial innovation, continually pushing the envelope of sustainable urban air mobility. Vertical Aerospace recently reached a certification milestone, reinforcing its commitment to safety, efficiency, and the advanced evolution of aerial technologies.
The company's publication titled "The Future of Advanced Aerial Mobility" generates further interest in eVTOLs and positions Vertical Aerospace as a thought leader in the industry—through an in-depth exploration of emerging trends and the potential trajectory of airborne solutions.

2. Archer Aviation
Founded: 2018
CEO: Adam Goldstein
Archer Aviation, a pioneer in the electric aerospace domain, cemented its position as a
trailblazer in electric flight and urban air mobility. A hallmark innovation is its two-seater demonstration aircraft, indicative of its relentless strides toward initiating commercial operations. Archer's commitment to revolutionising air travel is carried further by the introduction of a new electric aircraft, catching the attention of industry giants like United Airlines with potential collaborations in the near future. Events like the Archer Open House and the Midnight Unveil showcase not only its technological prowess but also the excitement and anticipation surrounding its electrified ventures. The company also received investment from Stellantis, which is now a key stakeholder in the company's aviation excellence.
1. Airbus
Founded: 1970
CEO: Guillaume Faury
The aerospace titan, Airbus actively champions sustainable aviation, leveraging electric propulsion innovation to decrease aviation's environmental impact. A major testament to its commitment is the eVTOL aircraft CityAirbus NextGen.
This aircraft showcases Airbus's endeavours towards greater urban air mobility with solutions that combine efficiency and zero-emissions. The company's investment in electric and hybrid-electric flight technologies underscores its holistic approach to low-carbon aviation. Another mention-worthy project is 'ZEROe', which hints at Airbus's broader vision for low-carbon air travel. Through these innovative projects, Airbus delineates a promising, sustainable future for the aerospace sector.
******
EV Magazine is dedicated to creating a global community of businesses, experts, and EV enthusiasts with comprehensive insights into automotive and the surrounding sectors.
For more EV insights check out the latest edition of EV Magazine and be sure to follow us on LinkedIn & Twitter.
You may also be interested in Sustainability Magazine and Energy Digital Magazine.
*********************************************
BizClik is a global provider of B2B digital media platforms that cover Executive Communities for CEOs, CFOs, CMOs, Sustainability Leaders, Procurement & Supply Chain Leaders, Technology & AI Leaders, Cyber Leaders, FinTech & InsurTech Leaders as well as covering industries such as Manufacturing, Mining, Energy, EV, Construction, Healthcare + Food & Drink.
BizClik – based in London, Dubai, and New York – offers services such as Content Creation, Advertising & Sponsorship Solutions, Webinars & Events.