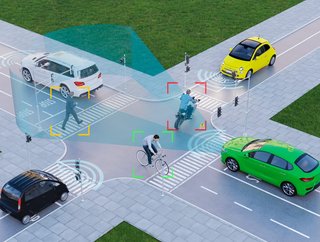 ADAS is the future, but how will companies integrate these solutions to create safer road networks?
Technology is slowing taking the wheel, which is why EVs are now becoming hosts to advanced driver assistance systems (ADAS) for more comfort and safety
Technology is a crucial component of any automobile, but has underserved drivers for a while—at least when we look back at the evolution over the past decade. While the computer is the main driver of multiple functions in internal combustion vehicles (ICVs), from engine valve timing to electronic cruise control.

With electric propulsion in the works, it seems that autonomy has come to the forefront, meaning that innovation is supporting the transition from fossil fuel to electric power, but also enabling more artificial-intelligence-driven solutions.

Here are the top 10 driver assistance solutions as a result of this shift from transportation to autonomous mobility.
Adaptive cruise control
Now a critical part of any advanced drivers assistance system (ADAS) and a desired function among consumers, adaptive cruise control (ACC) was designed originally for comfort, but also shows promise as a safety solution.
Using radar and laser sensors, the programme maintains vehicle speed automatically based on that of the vehicle in front to ensure a simple and consistent flow of movement with the traffic ahead. This is usually leveraged best when moving along dual-carriageways or other major highways.
Lane-departure warning
Businesses looking to secure their assets and keep drivers safe on the road will be delighted by the lane-departure warning (LDW), which is exactly what it claims to be. By alerting the driver when they veer from their lane it helps maintain their attention.
Systems in some EVs are known to prohibit lane departure without signalling, which encourages drivers to be more aware of the road around and is a great way for new vehicles to be integrated into a connected mobility system in the future.
Blind spot detection
While a revolutionary solution for passenger cars, digital blind spot detection is a great system to be incorporated into heavy-goods vehicles where visibility is generally impaired more so than in cars. Nevertheless, it's a great addition to any electric vehicle (EV), which, combined with external-view cameras, will enable drivers to gain a more consistent view of the cars travelling around them.
Forward collision warning
Another notification provided by a vehicle, the forward collision warning function is to alert the driver when their approach speed to an object is too fast. By leveraging sensors and measuring the speed of the vehicle, the computer determines when the current braking power is enough to reach a safe stop. While this solution is integrated into combustion vehicles, EVs tend to leverage this alongside emergency braking solutions, which is where AI takes over.
Rear cross traffic warning
Similar to forward collision, reverse sensors are more common than ever, but they can be beneficial for minimising minor incidents—accidents in car parks or in traffic. Blindspot warnings like these are often placed around the car and can also support further functions like parking in tight spots or navigating tricky situations without a co-pilot.
Automatic emergency braking
A critical safety feature for any vehicle, EVs are particularly optimised for automatic emergency braking (AEB), which, in combination with regenerative braking, is a failsafe for drivers. AEB uses advanced sensors and intelligent algorithms to detect the potential collision and automatically hit the brakes if the driver fails to see the forward collision warning.
Such a solution in EVs can rapidly reduce the number of collisions as computers act as more than just a last resort. Actively monitoring the roads, AI is capable of visualising accidents from afar.
Adaptive light control
Less of an EV-only solution and more modern automotive, premium cars are fitted with adaptive light controls, which are used to raise and dim headlights to suit the road situation. If a car is coming, the headlights are lowered until they pass, taking one task off the driver's plate whenever they are driving in the dark.
Not only does adaptive lighting return a small portion of attention to the driver, but also alleviates distraction to other vehicles on the road. With electrification, this solution will only develop further with the potential to be more active in adjusting headlights to gain the best visibility of the road ahead.
Automatic parking assistance
Automatic parking systems differ among various original equipment manufacturers (OEMs), yet their primary purpose is to assist drivers in parallel parking. While some systems have the capability to perform parking manoeuvres for the driver, others offer guidance by indicating when to turn the steering wheel and to stop.
The level of automation varies between cars, but one of the best shows of autonomous parking can be seen in the Nio range as it connects with the PowerSwap Station for a battery change.
Driver attention monitoring
How many instances are there where drivers cause accidents due to lack of attention, whether that is generally, or related to tiredness or intoxication. Electronic systems are now fitted with cameras and sensors to understand driver behaviour while on the road.
This is where we begin to see some of the autonomous capabilities of AI that will allow driverless functions in the future as it analyses even the most human of data points to enable actions based on how one individual is feeling. While this solution won't yet drive you to the police station, it won't let you go anywhere if under the influence or not paying attention.
Pedestrian automatic emergency braking
The least predictable obstacles on the roads are pedestrians and cycles. More importantly, they are less protected than people in cars. By leveraging AI, EVs these days are capable of monitoring their actions and running millions of different scenarios based on data from the road ahead.
This is usually captured by lidar or radar systems. One of the most influential solutions we've seen in 2023 is that of the Volvo EX90, which is capable of carrying out this function in the daytime or at night.