ADAS is a nice-to-have that electric vehicles must have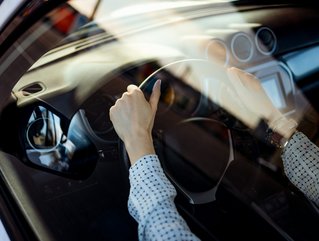 Hands on steering wheel
Advanced driver assistance has come a long way over the years, but it's time for drivers to realise that electric vehicles do most of the heavy lifting
There are multiple factors that determine safety and efficiency on the road – millions of them actually. With more possibilities for danger and potential delays around every corner, drivers are less able than computers to see all the signs and determine the best course of action. In a heartbeat – or even less than – an advanced driver assistance system (ADAS) can save a life or allow a driver to take a turn that could shave off minutes on their travel times.
Making use of an abundance of data, ADAS encompasses various functions – such as the lane control mechanism found in recent cars, emergency braking, pedestrian detection, and parking assistance – and is even becoming so smart that it can determine when the driver is drowsy or driving under the influence of illegal substances.
It's difficult to see what technology can't do for us as drivers, which is why the conversation has shifted towards autonomy; questions abound for the moment autonomous driving officially takes the wheel forever. But will it actually happen in the way we imagine? Or is ADAS simply a proof-of-concept, indicating that drivers could rely more on data-driven AI to prevent collisions on the road?
As of July 2022, EU regulation was put into place to ensure that ADAS is available across its entire automotive industry. ADAS is now mandatory for certain functions in all new cars, and includes advanced emergency braking systems (AEBS), lane departure warning systems (LDWS), speed assistance, rear-view cameras, and alcohol interlock installation – systems that prevent the driver from using the car with too much alcohol in their blood.
"These safety features have been designed to help drivers prevent collisions and improve driving experience," says Hayley Pells, Policy Manager at the Institute of the Motor Industry.
"Non-mandatory ADAS features that are common include blind-spot monitoring, parking sensors, and forward-collision warning systems. All ADAS technologies are today improving safety and helping drivers stay alert and aware while on the road."
Safety and efficiency is a result of knowledge. Great examples of this are Google, Waze, and other navigation applications that share data with various different connected sources to map out the road ahead and provide real-time updates on traffic, accidents, and imperfections in the road.
"For truly safe assistance on a large scale, precise, up-to-date maps are key," says Robert Howard, ADAS Product Specialist at TomTom.
"High-definition maps are critical supplements to sensors in that they improve road perception and vehicle localisation to help AD systems plan safer, more precise manoeuvres."
A bridge to driver acceptance of autonomy
Driver assistance has been provided to many drivers through various means and ICEs must be given some of the credit for allowing organisations to test out their solutions in premium cars. But ADAS is becoming less of a luxury and more of a necessity, which can also be understood by looking at how Google manages traffic and provides real-time updates to drivers—allowing them to select the fastest, most economical routes to take based on traffic data and other factors.
While this isn't necessarily a function that enhances the performance of an EV, it can certainly make the transition to autonomy much simpler, particularly for businesses and consumers looking to squeeze the most out of their miles.
"Connectivity also enables ADAS features like remote monitoring and control. With the help of mobile apps or web portals, drivers can remotely monitor their vehicle's performance, receive alerts about maintenance issues, and even control certain functions such as locking and unlocking the doors or starting the engine," Pells explains.
These are functions we've seen growing in the ICE space for some time, but ADAS in EVs tends to be affiliated with safety – leveraging the computer's ability to analyse data points in real-time and assess millions of different stored scenarios that could occur based on current road metrics.
"Connected cars create a dynamic environment for low-cost data sharing and aggregation, whereby massive amounts of anonymised data can be moved between the physical world and the cloud," says Howard. "Using AI, we can potentially provide real-time valuable insight into how roads are used, where traffic hotspots are and how to better design infrastructure for automated driving safety."
The role of infrastructure in a connected, assisted system
Aiding the safe operation of ADAS-enabled vehicles and autonomous cars, infrastructure has become a key component in making sure cars can leverage data to their fullest. The infrastructure conversation is driven by the demand on driver assistance technologies to rapidly share insights via the cloud and telecommunications networks, whereby the surrounding network must be capable of supporting reliable, real-time data transfer.
Such infrastructure innovation is believed, by Pells, to be hindered by the lack of technical support available in the industry.
"At the end of 2022, there were just 3,000 technicians qualified to work on ADAS in the UK, but with 5% of UK cars featuring level 2 autonomy (where the vehicle can control acceleration, braking, and steering), that leaves an estimated shortfall of between 3,000 and 9,000 technicians," says Pells.
"By 2030, it is predicted that 44% of cars on our roads will include ADAS, requiring a total of 106,000 qualified technicians. Based on current qualification and training trends, the UK industry will face a shortfall of 51,000 qualified technicians in just seven years."