Charging & Infrastructure
Top 10: Bi-directional EV Charging Advantages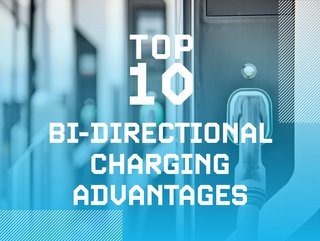 EV Magazine's Top 10: Bi-directional Charging Advantages
EV Magazine shares the Top 10 advantages of using bi-directional charging to power EVs and manage home and business energy consumption locally
The future of electric vehicle (EV) charging is not just about powering up; it's about intelligent energy exchange. Bi-directional is one of the crucial innovations within the sector and a capability that can change how homeowners and businesses manage their energy consumption.
To fully understand why bi-directional charging is so important in the modern mobility and energy sectors, here are 10 advantages that can be seen from using intelligent energy transfer and management.

10. Innovative new technologies
Opening up more opportunities within the industry, cars can now be used to power things remotely. From scooters and electric bikes to holiday accommodation, bi-directional charging is enabling a new generation of flexibility and generates more opportunities to integrate new technologies in the EV experience.
These new capabilities we see could generate more unique business opportunities and pop-up style events and gatherings, which could completely evolve how people work in the events and leisure space.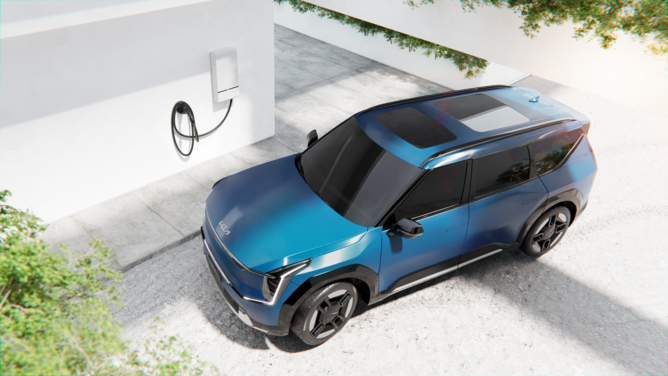 Credit: Wallbox | Bi-directional charging helps manage home and premises EV solutions and energy consumption
9. Home grid support
The implementation of bi-directioanl supports homeowners in optimising their grid uses, but it also opens up new insights for homeowners to assess how they use energy. Understanding how much energy they actually need to carry out their daily tasks is a great insight to have.
These insights will determine how to best manage and upgrade EV-related systems to encourage more efficiencies at a lower cost, and use less harmful energy and reap the benefits of localised sources.
8. Battery health management
As recognised by Audi and other car makers, charging an EV battery sporadically, and to full capacity each time, can reduce its overall component life. By using a digital system to manage the power in an EV, this can also benefit from a battery-health perspective—digitally managing a car's battery can optimise its life and ultimately extend the period of having to replace it.
7. Optimal energy consumption
Bi-directional EV charging not only optimises energy but enables a smoother transition to renewable energy. By 2040, 42% of grids will require capacity expansion to cope with the increased loads placed on them by all-electric vehicles.
Building-level grid optimisation isn't always the most flexible approach to energy management and bi-directional charging offers limited grid benefits, but leaner energy usage is a major step for reducing humanity's impact on the climate.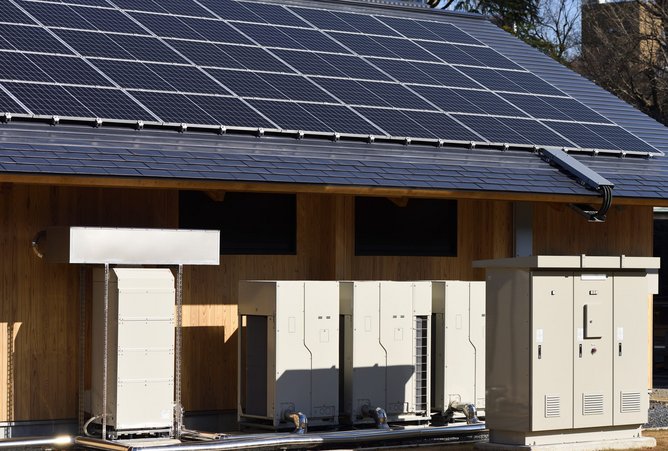 EVs have become new energy assets through bi-directional charging
6. Emergency backup power
If all else fails, EVs can act as an energy storage asset. The ability to redirect charge back into a building's energy system is an underutilised feature that will likely show its true benefits during times of crisis or power outages.
With more digital solutions in businesses and the need to remain online 24/7, EVs can be leveraged as backup generators and share power with their premises when disrupted.
This function could potentially open up more innovation to allow microgrid adoption, meaning hard-to-reach areas can be managed by renewable energy and EV electricity storage.

5. Flexibility
Allowing drivers and homeowners to manage their energy consumption means they can come and go as they please. Digital solutions are able to monitor battery power versus what is required in their household and AI is capable of recognising the trends in their energy consumption to make energy available when they need it.
For businesses, the process is very much the same but on a larger scale. Corporates can have pool cars at the ready or manage their fleets based on which vehicles are required to leave the depot first.
4. Better local power management
Bi-directional charging enables better management of energy between home and car—or the workplace. This function collaborates with home smart energy solutions to balance the load sharing of energy across the local power grid.
The ability to manage grid power could reduce range anxiety as consumers begin to realise the benefits of charging at home. Although public charging solutions are required along major road networks, the majority of drivers charge at home and take very short trips on a daily basis.
3. Environmentally friendly
The convenience offered is one thing, but the overall goal of electrification is to decarbonise. Creating a system that enables further benefits from EV ownership will ultimately make consumers and businesses more influential in driving down carbon emissions.
This type of solution is integrated with wind and solar power generation, making homeowners more independent and reduction of energy consumption will ultimately allow them to reduce their contributions by leaving more energy in the grid.
2. Cost savings
The use of bi-directional can support business and consumers as they look to reduce their overall vehicle running costs. As covered in an interview with Matt Galvin, UK Managing Director at NIO, who discussed what bi-directional charging is all about.
The ability to balance energy between the car and grid means that users can leverage the cheapest overnight energy rates, but can also integrate their cars into home or work premises renewable energy systems.
1. Vehicle-to-grid system integration
Abbreviated to V2G, vehicle-to-grid technology enables energy to be transferred pretty much as it says—from the EV to the grid. This is particularly useful for reducing energy consumption when charging and balancing the amount of power required for longer periods of charging.
V2G is a great method for balancing the energy consumption between the grid and the car, meaning that a homeowner's vehicle is usually ready to drive whenever they need it and they don't have to worry about managing charging themselves.
******
EV Magazine is dedicated to creating a global community of businesses, experts, and EV enthusiasts with comprehensive insights into automotive and the surrounding sectors.
For more EV insights check out the latest edition of EV Magazine and be sure to follow us on LinkedIn & Twitter.
You may also be interested in Sustainability Magazine and Energy Digital Magazine.
*********************************************
BizClik is a global provider of B2B digital media platforms that cover Executive Communities for CEOs, CFOs, CMOs, Sustainability Leaders, Procurement & Supply Chain Leaders, Technology & AI Leaders, Cyber Leaders, FinTech & InsurTech Leaders as well as covering industries such as Manufacturing, Mining, Energy, EV, Construction, Healthcare + Food & Drink.
BizClik – based in London, Dubai, and New York – offers services such as Content Creation, Advertising & Sponsorship Solutions, Webinars & Events.