Top 10 airlines supporting electric aviation solutions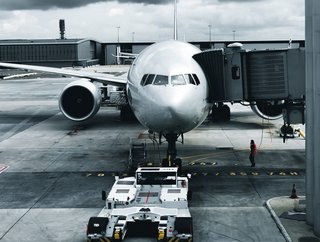 These airlines are committing to electrification through investment in some of the most innovative EV solution developers in electric-powered aviation
While there are arguments right now for and against electric vehicles (EVs) on the road. The real challenge comes when aviation engineers take their electric propulsion to the runway.

More organisations, from startups to leading energy innovators, are working on solutions to decarbonise air travel via means of either battery-electric propulsion or hybrid, hydrogen-fueled alternatives.

But without the backing of major airlines, these solutions would never make it to the hanger, so let's look at some of the key stakeholders to support electric aviation.

10. Republic Airways
The Indiana-based regional airline is a subsidiary of Republic Airways Holdings and utilises an aircraft fleet supplied by Embraer commercial aviation.

Staying true to its supplier of aircraft, the company is supporting the company's development of electric vertical take-off and landing (eVTOL) aircraft through its Eve Air Mobility business.

Republic Airways sets new standards in the aviation industry and, as a result, has expressed its intentions to purchase 200 eVTOLs to further its commitment to sustainability while upholding its standards in safety and customer service.
9. JetBlue Airways
Another US-based airline, JetBlue, agreed US$1bn with SG Preston, a developer of bioenergy, to supply sustainable aviation fuel (SAF) for its commercial flights at New York airports.

But the company has also committed to decarbonisation further through partnership with Joby Aviation and Signature Flight Support the use of electric propulsion and hydrogen-fuelled technologies.

8. Virgin Atlantic
The airline has its sights set on decarbonisation with goals to achieve 15% net reduction in emissions by 2030, 40% by 2040, and become entirely net zero by 2050.
This will be due, in part, to its adoption of eVTOLs as Virgin Atlantic has pre-orders out for the V4-X4 from Vertical Aerospace.
7. Connect Airlines
The charter airline was launched by Waltzing Matilda Aviation in 2021. Offering private flights to high-paying clients, the company is also paying attention to innovation around green hydrogen. The company signed a letter of intent (LOI) to purchase 24 green hydrogen conversion kits from Universal Hydrogen, which will be used to decarbonise its planes in compatibility with Universal Hydrogen's modular capsule technology.
6. Icelandair
Continuing the sustainable legacy of Iceland, its major airline Icelandair is working on decarbonising its air travel contributions, which will also be achieved by working with Universal Hydrogen.
The California-based startup flies from the Americas to Iceland and is likely to supply the airline with green hydrogen fuel-cell solutions—a fuel distribution system will be added to the hydrogen conversion kit.
5. Wilderøe
The Norwegian airline is working in partnership with leading engineering firms to develop a fully-operational electric aircraft. Working with Rolls-Royce and Tecnam, the company will use the plane as a Scandinavian commuter plane to carry passengers across the region.
The air mobility business incubator division at Wilderøe, Wilderøe Zero, is also partnered with Eve Urban Air Mobility to adopt its eVTOL concept once operational.
4. Japan Airlines
In October 2021, Japan Airlines signed an agreement for the purchase of 50 V4-X4 eVTOL aircraft from Vertical Aerospace. The timeline for adopting the eVTOL means that the aircraft could be operational in 2025 from a regulation perspective.
The airline is also working closely with Vertical Aerospace, but also Avolon—an aircraft leasing firm based out of Dublin Ireland—to support the company in certification.
3. GOL
Vertical Aerospace's eVTOL aircraft is also a top choice for the Brazilian domestic airline, GOL, which shared plans in September 2021 to launch a new service as an electric air taxi.
To build such a service, the company will acquire 250 eVTOLs from Vertical Aerospace to support an e-mobility network across Sao Paulo, Brazil.
2. Alaska Airlines
Taking a look at one of the most recent innovators in the aviation industry, ZeroAvia, we find that Alaska Air Group is also interested in the company.
The parent firm of Alaska Airlines set about partnering with ZeroAvia in 2021, which will form collaborative efforts to develop a hydrogen-electric powertrain for a 76-seater regional plane. This is a major step in the company's plans to reach net-zero emission by 2040.
1. United Airlines
A major airline in the US and a keen supporter of hybrid-electric aviation, United Airlines is also taken by the work of ZeroAvia, having agreed a new investment in the company of up to US$115mn. These funds will also create provisions for United Airlines—which previously invested in Heart Aerospace—to purchase 100 hydrogen-electric engines.
All these funds come as part of United Airlines' commitment to emissions reduction; a plan to reach net-zero by 2050.