VW business enters European battery production partnership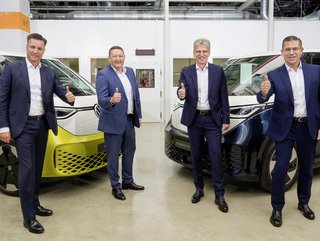 PowerCo, a Volkswagen business, has joined Umicore in a venture to accelerate the process of manufacturing critical battery components across Europe
The globally-renowned automotive manufacturer, Volkswagen continues to grow stronger in its efforts to accelerate the shift to electric vehicles (EVs). Through PowerCo, the company's new battery business, it has joined the Belgian circular material technology group Umicore to produce battery materials.

As of 2025, the two companies will work together to make the initial components required for EV batteries and, by the end 2030, they will produce the cathodes and precursors for 160 gigawatts hours (GWh) of cell per year. The annual number of components is enough to power around 2.2 million EVs each year.

Expanding European battery capacity
According to PowerCo's CEO, Frank Blome, the partnership will provide benefits, such as cost-competition, the ability to source goods more sustainably, and high-quality batteries tailored to high-performance, aligning with its unified cell strategy in Europe.
"The availability, cost and technical performance of battery cells are key requirements for the successful ramp-up of e-mobility," says Blome.
"By building up substantial production capacities, we are securing the rapidly growing demand for battery-grade materials for our main customer Volkswagen AG in terms of volume and at optimal cost."
Volkswagen AGs Group Board Member of Technology and Chairman of the Supervisory of the PowerCo SE, Thomas Schmall says:
"Cathode material is an indispensable strategic resource for battery production, accounting for roughly fifty percent of overall cell value. Immediate and long-term access to extensive capacity is thus a very clear competitive advantage. We are setting up a sustainable, transparent supply chain with high environmental and social standards, localising value creation here in Europe."
The joint venture will begin in PowerCo's Salzgitter factory with an initial production capacity of 40GWh, reaching 160GWh by the end of the decade.
"We are consistently entering the holistic value creation of the battery. A supplier industry for battery materials on the scale required does not yet exist today," says Jörg Teichmann, PowerCo Chief Procurement Officer.
"We are changing that through our long-term cooperation with Umicore as a global market leader for the key materials used in cell production."