Nissan concept shows readiness for full European EV rollout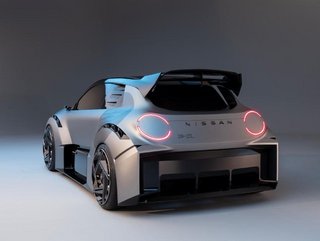 Credit: Nissan | The Concept 20-23 is a design that signifies rapid acceleration of Nissan's EV offerings
The Concept 20-23 model from Nissan is a marker a pivotal stage in its EV distribution and CEO & President Makoto Uchida says "there's no turning back now"
The European automotive industry saw rapid electrification from 2018 to 2022 with an increasing share from 5% to 44% from electrified vehicles. Battery-electric vehicles (BEVs) accounted for an increase from 1% of the market sales to 12% in the same period.
While recent updates from Europe troubled the electric vehicle (EV) market—mainly those of changes in the UK—one of the pioneering electric-car makers brings hope to the continent as it carves its commitment into stone.
Since the launch of the Nissan Leaf, the Japanese car company pushed forward its brands into the all-electric era and now cements its intentions despite the leeway from the European Union (EU)—a 2035 internal combustion engine (ICE) ban that Nissan will blow out of the park.
"EV is the ultimate mobility solution. More than a million customers have already joined our journey and experienced the fun of a Nissan electric vehicle, and there is no turning back now," says Makoto Uchida, Nissan President and CEO.
"EVs powered by renewables are key to us achieving carbon neutrality, which is central to our Ambition 2030 vision. Nissan will make the switch to full electric by 2030 in Europe - we believe it is the right thing to do for our business, our customers and for the planet."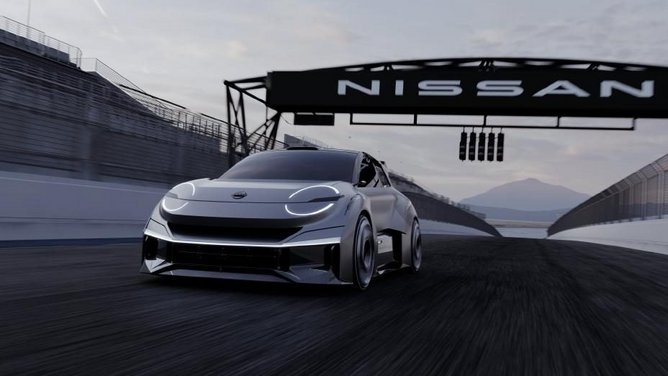 The Concept 20-23 marks a full-scale acceleration of Nissan's electric vehicles
A concept that marks a major electrification stage
To commemorate this accelerated effort to deliver new EVs to the market, Nissan reveals another outrageous concept vehicle, the Concept 20-23—a testament to its design and technology innovation facilities based in Europe.
In the UK, the Nissan Design Europe (NDE) studio based in Paddington, London, was developed 20 years ago, which is signified by the company's urban EV concept. Alongside this Nissan also leverages the great work of its Nissan Technical Centre Europe (NTCE), which is responsible for technological innovation that makes its way into production vehicles.
Both the NDE and NTCE are included in an investment programme that will see €40m (US$42.34m) injected into the two sites.
Setbacks in the European EV industry?
This exciting news concerns the company's operations in Europe, including the UK—a continent that has experienced scrutiny for its recent changes. The UK pushed back its deadline for the ICE ban to 2035 and matched the date of the EU. Meanwhile, the EU is soon to impose tariffs for EV distribution as part of its post-brexit plans, but has witnessed concerns from the industry as 10% on imports and exports will leave car makers with higher costs per vehicle.
While the tariffs are put in place with good intentions, disruptions over the past few years mean that electrification is still developing and organisations believe that January 2024 is not the best time to impose such levies on the industry.
We're yet to understand how this will affect Nissan as a Japanese car maker operating out of Europe as, to avoid the tariffs, it will require complete transparency of its sourcing and components and materials will need to be acquired locally.
Nevertheless, Nissan's news promises cost reductions in terms of battery innovation, which may be the silver bullet to its plans to distribute more of its EVs and leverage the centres it has in Central Europe and the UK.
"As Europe accelerates towards EV, Nissan will continue to deliver the striking crossover design and driving excitement that our customers love," says Guillaume Cartier, Nissan Chairperson for the AMIEO region (Africa, Middle-East, India, Europe and Oceania).
"With breakthroughs in battery technology, electric vehicles will become even more accessible, and Nissan will continue to champion EV as the best way to provide cleaner, simpler and more affordable mobility."
About Nissan's Ambition 2030 EV strategy
Nissan's 2030 Vision outlines the company's commitment to evolution as a fully sustainable, fully electric enterprise, championing a world that's cleaner, safer, and more inclusive. Over the ensuing decade, Nissan aims to introduce electrifying vehicles and groundbreaking technology, while broadening its global footprint. This blueprint underscores Nissan's objective to achieve a carbon-neutral life cycle for its products by the 2050 fiscal year.
******
EV Magazine is dedicated to creating a global community of businesses, experts, and EV enthusiasts with comprehensive insights into automotive and the surrounding sectors.
For more EV insights check out the latest edition of EV Magazine and be sure to follow us on LinkedIn & Twitter.
You may also be interested in Sustainability Magazine and Energy Digital Magazine.
*********************************************
BizClik is a global provider of B2B digital media platforms that cover Executive Communities for CEOs, CFOs, CMOs, Sustainability Leaders, Procurement & Supply Chain Leaders, Technology & AI Leaders, Cyber Leaders, FinTech & InsurTech Leaders as well as covering industries such as Manufacturing, Mining, Energy, EV, Construction, Healthcare + Food & Drink.
BizClik – based in London, Dubai, and New York – offers services such as Content Creation, Advertising & Sponsorship Solutions, Webinars & Events.