McLaren Applied new EV packaging with help from partners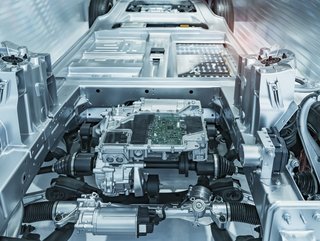 A partnership between McLaren Applied and Elaphe will enhance electric vehicle efficiency with compact EV packaging for increasing driving performance
The innovation arm of the automotive firm, McLaren Applied is changing the course of mobility with innovations in battery technology. The in-wheel motor specialist, Elaphe, is working with the company to increase the performance of electric vehicles (EVs), by increasing the energy density of EV packaging.

The latest product of the partnership combines the IPG5 800V silicon carbide inverter, a next-generation component from Elaphe's range of in-wheel motors, with a highly efficient system to create a compact, highly efficient experience with improved driving dynamics.

The result comes from decades of research and development (R&D) in the automotive and motorsport space, and provides unparalleled response from vehicles' motors.

"We believe efficiency and driving dynamics will play an important part in the next waves of electrification," says Stephen Lambert, Head of Electrification at McLaren Applied.

"Our IPG5 800V inverter enables customers to run different switching frequencies. And with variable switching frequencies comes the ability to run higher speed motors that are smaller and lighter. By combining IPG5 with Elaphe's high speed in-wheel motors, we're not only making the EV powertrain more responsive and efficient, we're making it more cost-effective too. That's a compelling proposition."
McLaren Applied supplies unparalleled electric vehicle innovation
Efficiency is a major focus for the team at McLaren Applied—as well as previously eluded 5G connectivity. The team strives to continuously develop upon its innovation to provide superior performance while also benefit from the efficiency and sustainability gains as a result. This also includes a strategy to create a seamless EV experience and make them safer for drivers and their passengers.

"Elaphe is on a mission to make cars safer, more convenient and more exciting to drive. This is why we are fully committed to removing all mechanical constraints and making the powertrain software defined," said Dr. Gorazd Gotovac, CTO of Elaphe Propulsion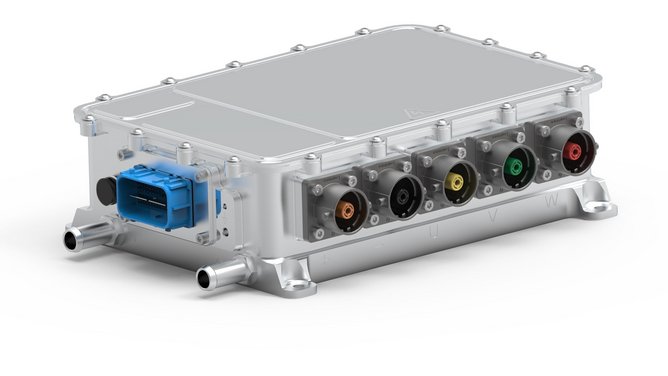 "An efficient and highly responsive powertrain system is at the core of this, which is why McLaren Applied is the most natural partner and their IPG5 inverter is a perfect fit for our system. Combined with our motor control and powertrain control software it provides unprecedented controllability and efficiency."
The team describes the results of its work as the next 'wave' of electrification; providing breakthrough technologies to an ever evolving industry, in a year where EV production and adoption are more important than ever.
Pioneering silicon carbide technology is something McLaren Applied hopes to provide for adoption, particularly in 800V vehicle architecture and cars that are built to achieve longer range. Driver engagement will also be a major factor in the company's R&D efforts.
Lambert says: "High switching frequencies and the ability to control the drivetrain more sensitively enables you to start programming different characteristics into the drivetrain. With this, we can introduce [some characteristics] that some might say are lacking from EVs."