Kia shifted its automotive presence to electric vehicles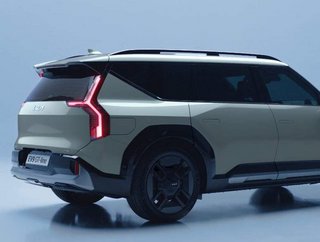 Credit: Kia | The Kia EV9 was voted the Best New Car in 20223 by WhatCar?
The Kia EV9 is the pinnacle of its electric vehicle rebrand, embracing a more sustainable power system and level 3 autonomous vehicle technologies
When you look at Kia vehicles of the past alongside those rolling out of its factories today, it seems as though the company took a major leap forward in the running of any electric vehicle (EV) manufacturer.
In 2030, the company hopes to reach global sales of 4.3 million units, which is 34.4% higher than its annual target of 3.2 million. In doing so, 55% of its vehicle product range will be electric.
Not only has the brand historically been home to more affordable cars, but the brand's internal combustion engine (ICE) cars seem to have been passing by in the shadows for many years. This is before the company—before its current CEO Ho-Sung Song—rebranded, which is what marks its first major step into electrification, having developed and manufactured its first electric car. The company launched the Kia Soul EV in 2014, but it can now be identified properly thanks to the company's new logo, and approach to delivering cars.
These days you'll find more and more EVs arriving from its factories under the new brand style, which cuts away from the pollutant vehicles of old. As a result, Kia has seen some great achievements in automotive, including the e-Niro that was recognised as WhatCar? 2018 Car of the Year, and following this, the EV6—now one of the most desirable electric cars from its range.
The most recent recognition, however, is the EV9, which was voted the Best New Car in 2023. It seems that Kia has completely shifted its focus and in this process begun delivering more premium vehicles to match the modern power system it uses today.
Kia embraces autonomous EV driving
At the time of announcement—in early-2023—the Kia EV9 became a statement for the company as it delivers a vehicle of more modern, rugged exterior, but with Level 3 autonomous capabilities. To fully understand the brand electrification strategy, look no further than the EV9, which is dubbed the flagship model by the CEO himself.
Aside from this leap into the world of autonomy, over-the-air (OTA) updates are expected to provide more exciting assistance capabilities that will redefine the software within its cars. From its Remote Smart Parking Assist 2.0 to an acceleration boost function, Kia's EVs live up to the standards of the software-defined industry.
******
EV Magazine is dedicated to creating a global community of businesses, experts, and EV enthusiasts with comprehensive insights into automotive and the surrounding sectors.
For more EV insights check out the latest edition of EV Magazine and be sure to follow us on LinkedIn & Twitter.
You may also be interested in Sustainability Magazine and Energy Digital Magazine.
*********************************************
BizClik is a global provider of B2B digital media platforms that cover Executive Communities for CEOs, CFOs, CMOs, Sustainability Leaders, Procurement & Supply Chain Leaders, Technology & AI Leaders, Cyber Leaders, FinTech & InsurTech Leaders as well as covering industries such as Manufacturing, Mining, Energy, EV, Construction, Healthcare + Food & Drink.
BizClik – based in London, Dubai, and New York – offers services such as Content Creation, Advertising & Sponsorship Solutions, Webinars & Events.