GE achieves milestone in hybrid-electric flight testing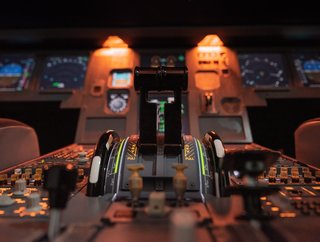 The firm that propels aircraft with engineering genius, GE reached a major stage of development with its hybrid-electric aviation engineering endeavours
Electric mobility (e-mobility) development is moving faster than ever and while it may seem commonplace on the road, electrification in aviation is a much more complex challenge; one that commands the engineering excellence of General Electric.
The engineering firm already holds a massive presence in the aviation industry as the provider of jet and turboprop engines. But these are traditionally powered with fuel, meaning work must be done to ensure minimal delays to the sector as the world begins to phase out fossil fuels.
The organisation is now powering ahead with development of a hybrid-electric propulsion system that will change the way its products work and facilitate a shift among its customers as it offers more sustainable solutions for aircraft applications.

Having featured at the Farnborough International Airshow in July 2022, the company, alongside NASA, announced the high-power, high-voltage hybrid propulsion components while simulating the conditions in which they will be used. According to the company's Vice President for Engineering, Mohamed Ali, GE "will help make hybrid-electric flight a reality for everyday commercial air travel, and it should have a real and necessary impact on the carbon emissions associated with flying."
EV adaptation requires a new development method
There's no question that electrification is a difficult task, particularly when there is a significant element of safety that sits on a scale of safe to catastrophic. As the firm undergoes this next phase of engineering, it has experienced nuances that are unique to electric motors, changing the way the company adapts its products.

"Electric motors behave very differently at altitudes above 10,000 feets," says Ali. "They are susceptible to plasma arcing, for example, and much more difficult to manage."

The testing of its latest engineering feat took place at NASA's Electric Aircraft Testbed (NEAT) facility in Ohio, US, and is now preparing sessions with Aurora Flight Sciences—a Boeing subsidiary group—to test the propulsion system in the air, using a Saab 340B plane and GE's CT7 engine. The aim of this will be to confirm the integrity and longevity of the system that could support single-aisle aircraft, which are expected to take over 70% of commercial fleets.
Sustainable aviation fuel (SAF) is also a key component of eco-friendly flight, and can be used in collaboration with the new propulsion system to provide even greater sustainability benefits to airliners.
General Electric's Aviation History
GE was born during conflict and now powers change. As the US entered World War One, its government sought after a company that could develop aviation engine components, and GE was chosen to develop a booster for the industry. Following this the company was selected in 1941 as the engineering firm that would build the first jet engine to be supplied in America, which was successfully powered up in 1942.
The company's major influence on the industry led to its presence in the market today as a multifaceted corporation. Its aviation arm also provided for Safran Aircraft Engines as the developer of its turbofan engines in 1971, which later formed the 50:50 joint business, CFM International, becoming one of history's greatest success stories.
In the 1990s, GE engineered the GE90 turbofan engine that was used to power the twin-engine Boeing 777—an engine that was certified in 1995. Since then, throughout the 2000s, GE's projects have become more complex, more advanced, and powered international flights across the globe. Its vision is set for the future as the company looks to drive electrification and create a safe, sustainable solution for aviation.