EV adoption hinges on cost reduction and component sourcing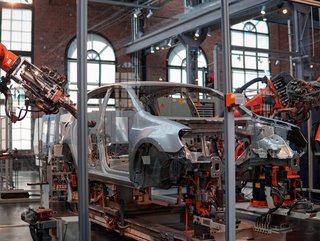 Electric Vehicle (EV) adoption will increase drastically, but the ability to do so, according to McKinsey & Co, hinges on component cost reduction
Consumers are aware that electric vehicle (EV) adoption is a necessary task. The Office for National Statistics in the UK states that more than half of motorists from the age of 16 to 49 are expected to make the switch within the next 10 years. By 2030, EVs are forecast to take over 40% of the total number of EVs sold, representing a 60% adoption rate in the country.

It's important to know the benefits of EV adoption, but there are factors that are out of consumers hands—one of these being the cost of purchasing an EV. McKinsey & Company has provided critical insights from the chemical industry as a key contributor to battery production, which is one of the main components driving up the cost of EVs.

Thanks to extensive research and development, the industry will undergo drastic cost reduction to allow more battery-electric vehicles (BEVs) and Plug-in hybrid-electric vehicles (PHEVs) to enter the market.
Where does EV cost come from?
The current cost of EV components puts retail prices in the high-end category, but according to McKinsey, US$10,000 of each EV sold goes towards its:

Battery technology - One of the most critical components of EVs and one that is currently manufactured at a high cost.
Inverter - Incorporating wide-bandgap electronics, such as the switch from Silicon Oxide (Si) to Silicon Carbide (SiC) semiconductors—something the industry notices as a key movement for saving cost.
Electric motor - Original equipment manufacturers (OEMs) demonstrated better performance of their EVs through higher voltage systems.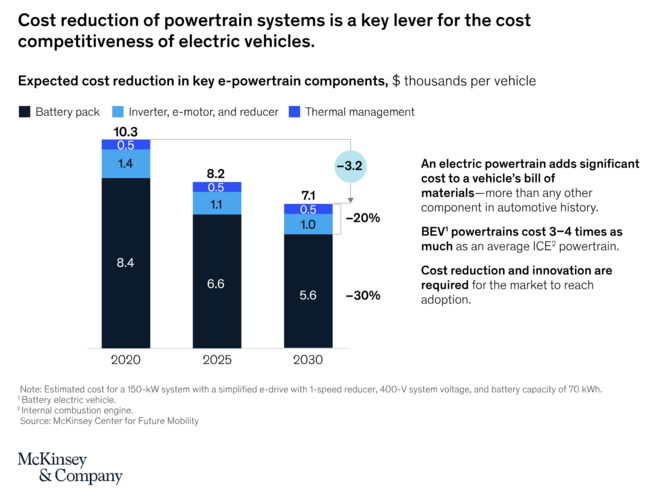 When you put this into the perspective of current internal combustion engine (ICE) vehicles, in some cases it is four times more expensive. As a result of the changes, OEMs have highlighted a value pool of more than US$20bn by 2030.
Reaching full electric in the automotive industry
Electrification of the EV industry is one of the more immediate tasks and perhaps the most achievable. While the shift takes place, organisations must continue to look for more efficient and cost-effective solutions for themselves and their customers, but retain value in production. This puts emphasis on the procurement functions across the automotive industry to unlock new components, which will mean leveraging relationships with chemical manufacturers.