Electric cars: The business solution to reaching net zero
By Thom Groot, Co-Founder of the Electric Car Scheme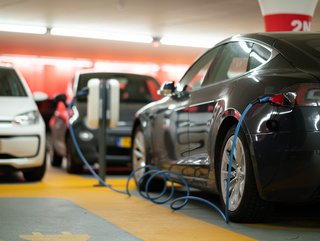 Electric vehicle adoption is a high priority for decarbonisation and could allow businesses to reach their net zero goals, by shifting fleets to EV
Opinion piece provided by Thom Groot, Co-Founder of the Electric Car Scheme

With fuel prices soaring and an increasing drive for sustainability across the UK, electric cars have never made more sense.

Yet figures show that despite electric car sales increasing, the market still has plenty of room to grow - and could contribute far more to efforts to decarbonise. Electric cars made up more than a third of new car registrations in March of 2022, the highest figure ever and a growth of more than 78% on the year prior (Edie.net).

While this growth is impressive, polluting petrol cars that could be on the roads for many years are still outselling electric cars. There are just 462,000 fully electric vehicles on UK roads - a tiny 1.4% of the 32.5 million registered cars. This will be a serious issue as the Government seeks to meet its net zero target.
The Government's green targets
The Government has laid down a gauntlet for UK businesses, as it seeks to reduce emissions by 78% on 1990 levels by 2035. This will be a huge task for the entire public and private sector. Given corporations account for 18% of overall emissions (Gov.uk), those that don't take up the challenge themselves could eventually be compelled to by regulation.

Companies that show real progress on decarbonising will reap serious reputational rewards. This won't just help with sales, but also with recruitment, as younger employees are increasingly conscious of sustainability. This matters for companies large and small – everyone has to do their part.

Actually decarbonising is not easy. Anyone can pay for a tree to be planted somewhere, but changing the way your whole company operates is far trickier. The way employees get to work will be a huge chunk of many corporates' carbon footprints - transport has been the highest-emitting sector in the UK since 2016 (ONS). And the commute to work can be included in the corporation's carbon footprints under the Greenhouse Gas Protocol, the most widely used standard. It's included in "Scope 3" emissions – much like wider emissions from a company's supply chain. Yet for many employees across the UK, simply choosing the bus over driving isn't really an option.
How electric cars can help corporates go green
This is where my company hopes to come in.

The Government has a salary-sacrifice scheme aimed at getting workers into electric cars, with workers able to use part of their pre-tax pay each month to pay for a vehicle. But it's not very easy to access, and human resources teams often have a lot on their plate already.

The Electric Car Scheme takes care of all of that for you, at absolutely no cost to the company. Employees who want to try an electric car can lease one for far less than they would on the regular market, with savings of between 30 and 60%. And because they are leasing the cars, not buying them, they won't have to worry about high upfront costs or their car depreciating.

Of course, not every employee is going to take up a salary-sacrifice offer. But the ones that do can make quite a big difference. A typical business using our scheme employs 100 people, and we anticipate about 10% will take-up the scheme a year. Already in year one that's an average 27 tonnes of emissions saved* - or about 1026 trees.

Electric cars won't be the only tool companies use to decarbonise, and they won't do it overnight. But I'm hoping they can do a lot more than they are now. 1.4% just won't do.

*Based on an average lease of 10,000 miles driven.