Dow: Material science maintaining electric mobility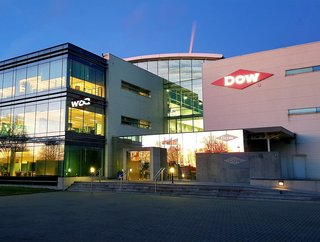 Tim Boven, Global Mobility Science Director at Dow, discusses the company's contribution to e-mobility development through the powers of Formula E racing
A lot of the talk around electric vehicles (EVs) comprises the latest vehicle launches, the supply of renewable energy for those vehicles, and the overarching sustainability aspect that has accelerated electrification globally.

But the industry requires more than just fast cars and autonomous trucks. EV encompasses all aspects of the supply chain and, particularly in the development of electric power solutions, the battery is a critical component for the industry. Material science and chemical manufacturing are processes that enable this shift and, without organisations like Dow, the industry would still be packing standard batteries into the latest EVs.

A showcase of EV performance and a critical partnership for many organisations, the Formula E (FE) racing series is a primary example of how innovation can reduce emissions without compromising on excitement. As part of the organisation critical in developing FE batteries, we spoke to Tim Boven, Global Mobility Science Director at Dow, at the London E-Prix—held at the ExCel, London—to find out more about its applications in FE and the wider EV sector.

Tell us about Dow's involvement in Formula E?

Dow is the official materials partner for Jaguar TCS racing. We entered into this partnership in January 2021 for the purpose of accelerating innovation for EVs. So we've been involved now for about a year and a half. Our partnership has been fantastic. Being involved with Jaguar TCS racing has given us visibility into the future material requirements for EV. It's really exciting!

For those who don't know much about chemical production, why is it a critical part of EV adoption?

Petrochemicals are going to be critical for the adoption and performance of future EVs. When you think about the battery, it's nothing more than a chemical reactor. When you talk about a battery as the powertrain of the future, we need to protect that from things like crashes and battery fires. Chemicals, adhesive sealants, and thermoplastics are essential for driving the performance of EVs.

This is where Dow brings material science expertise. We've been involved in the automotive industry for over a hundred years, and we're taking that knowledge and applying it to the future design of EVs.

How has Dow adapted as a company to enter into the mode of EVs?

In July 2020, we launched our mobility science platform for the purpose of accelerating innovation—specifically around EV and automated vehicle (AV) technology. This brings the full power of Dow to the transportation industry. When you think about what's happening right now, the industry's going through a radical transformation, and Dow has one of the broadest product portfolios out of all the chemical suppliers in the industry.

We have a full range of polyenes acrylics, polyurethanes, engineered silicones and fluid foams. This allows us to bring our chemistry set to tackle some of industry's biggest challenges, such as battery fire protection, EMI shielding—to protect these components from crosstalk, so they function properly. It means we're able to support them in thermal management so that these components dissipate heat properly and don't overheat.

How has the partnership with Jaguar TCS helped you overcome battery challenges?

The partnership with Jaguar TCS has been phenomenal. Competing in formula E is, for us, like a high throughput laboratory. We can get materials into the design, we can put them on the track, we can get real-time data. We're seeing now what future requirements will transcend into the EVs on the road tomorrow.

What will Dow be working on over the next 12 - 18 month?

So thermal management is key, right? We have to ensure that critical components remain at the right processing temperatures to function properly. This is why we're putting a tremendous amount of effort, right now, into thermally conductive materials that dissipate heat and remove it from those components.