CATL and Phoenix Motorcars partner in electric innovation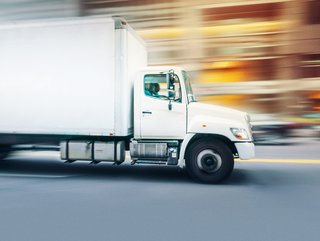 All-electric medium-duty vehicles overcome a barrier that is commercial electrification. CATL and Phoenix Motorcars are partnering in electric truck tech
While not new to the industry, Phoenix Motorcars is built on very modern principles as it aims to bring electric vehicles (EVs) to the commercial and public sectors.

As a leader in all-electric vehicle manufacturing, specifically medium-duty trucks, the company is built on electrification with plans to take this further and play its part in the decarbonisation of US transportation.

As a result, the company is partnering with the leading EV battery manufacturer in the world, Contemporary Amperex Technology Co., Limited (CATL), by signature of a non-binding Memorandum of Understanding (MoU). The agreement forms a concrete supply of EV batteries to Phoenix Motorcars, but also the collaboration between the two companies to develop innovative new technologies for the production line.

The batteries supplied by CATL will be installed in various generations of Phoenix Motorcars trucks, including the Gen 4 vehicles, Gen 5, and EdisonFuture (Gen 6) models.

The CEO of Phoenix Motorcars, Dr Lance Zhou, says: "We are thrilled to be working with CATL, one of the world's leading battery manufacturers and solution providers, as we develop and produce our Gen 4 medium-duty vehicles and explore further cooperation, including Gen 5 ground-up chassis vehicles and EdisonFuture (Gen 6) line of light-duty vehicles over the next few years."

Having signed the agreement with CATL, the company is also excited to be working on an E-rolling chassis that will form the basis of its EVs for generations to come.

"This MoU will ensure stability and security of essential battery supply. We are also very keen on the E-rolling chassis technology from CATL, which would enable simplified, highly integrated, lightweight design of the e-chassis to achieve higher energy efficiency in commercial vehicles," Zhou says.

"Collaboration with partners such as CATL is central to our 'asset light' strategy and adds to our confidence that we will deliver our enhanced product lineup on time, within budget, and with maximum quality."
Phoenix Motorcars is an EV business at heart
The company is a pioneer in the automotive space, specifically involved in the emergence of electric drivetrain and other systems relating to electrification. The organisation is considered a pioneer in the industry, and designs, builds, and integrates the latest systems into various vehicles from light to medium-duty. EdisonFuture is the light vehicle brand of the company and Phoenix Motorcars deals with the commercial product side.

As the Executive President of Overseas Commercial Application at CATL, Li Xiaoning comments on the collaboration with the EV manufacturer.

"We are glad to cooperate with industry pioneers like Phoenix Motorcars, and we believe the successful cooperation with Phoenix will further promote the application of advanced technologies in commercial vehicles," says Xiaoning.

"This cooperation not only expands our global network of commercial application business, but also reflects our determination to promote comprehensive electrification with innovative battery solutions, thus contributing to the global efforts towards carbon neutrality.