Roundup: sustainability innovation in the EV industry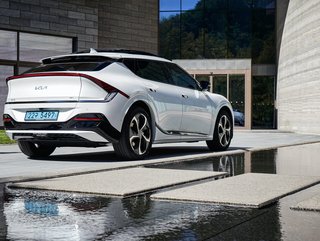 The automotive industry is forever undergoing changes In light of the latest push towards electrification as we share the latest EV sustainability news
Prolonged concerns over energy accessibility raise questions about electric vehicles (EVs) and whether they will be affordable as energy prices rise.

However, as organisations innovate, more companies share the load and operate more sustainably by leveraging a circular economy. We provide insight into new innovations that bridge the electrification gap, with increasing battery capacity, and further improve sustainability credentials of cars with carbon sequestration.

Why is EV manufacturer Rivian partnering with Mercedes-Benz?

The pure-play EV manufacturer, Rivian saw its shares prices increase after the announcement of a partnership with the German carmaker, Mercedes-Benz.

BMW circular EV materials reduce manufacturing impact

The latest initiative from the automotive giant, BMW, is to take plastic from the ocean and use it in the electric vehicle (EV) manufacturing process. The company really wasn't messing around when it proposed circular economy as a next step for its vehicle line up.

How can electric vehicles sequester carbon emissions?

Eliminating carbon emissions is one thing, but perhaps manufacturers can be even more proactive in this process. A group of students at Eindhoven University of Technology, Netherlands, are showing just how far EVs can be pushed in order to have maximum positive impact on the environment.

Adden Energy project could solve the EV charging dilemma

Firms are doing their best to provide products and services that push the industry ever closer towards shorter charging times, but the Harvard University startup, Adden Energy is making tracks to reduce the time to charge.

Shell will increase EV charging infrastructure in India

India is one of those areas where electrification hits a roadblock as transport across such a vast country requires personal transport. This is where one of the leading energy providers comes in as Shell sets its plans to install 10,000 EV charging points in India by 2030.
10 technology firms venturing into the EV market

For various reasons, technology firms have a lot to offer the EV industry, whether that means developing all new vehicles or automating those that are already on the road. As industry players make plans to come away from fossil fuels, these 10 technology companies are coming at it with fresh eyes.