OKTO GRID will digitise electrification infrastructure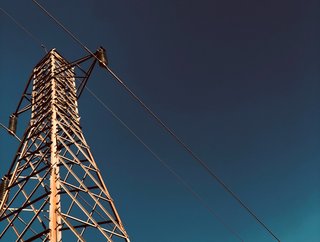 OKTO GRID secured funding to support renewable energy infrastructure through digitisation and adopting green solutions for electrification and e-mobility
There is no doubt that digitisation is the primary method for advancing electrification and to get the most out of the energy network by leveraging renewable energy sources.
As Europe turns to more renewable, greener sources of energy are required, digitisation is proving to be one of the most effective ways to optimise the electrical grid to ensure a high-quality supply of renewable energy.
The Copenhagen-based startup OKTO GRID is working to assist green energy efforts in Europe by doing just that, which has never been more critical and temperatures drop for the winter and energy prices soar.
The company raised €3mn in funds during its seed round from investors the likes of Elewit and Rockstart. These funds add to its previously acquired figure of €900,000 from Vækstfonden, Innovation Fund Denmark, Rockstart Energy Fund, Mist Ventures AB, and Power Syndicate ApS.
"OKTO GRID is on a mission to digitalise transformers to handle new energy sources and rising energy consumption," says the Founder and CEO of OKTO GRID, Golam Sadeghnia.
"The world is becoming increasingly electrified, which requires an upgrade of our existing electricity infrastructure. We need to expand our current grid with new grid assets as well as add new life to existing infrastructure [through] digitalisation. Adding new data sources using OKTO GRID's simplified method will take us a long way."
Director at one of the organisations backing the startup—Elewit, Silvia Bruno, says: "Our goal at Elewit is to promote energy transition and connectivity for a sustainable future. The team at OKTO GRID has developed a solution that has the potential to make asset condition monitoring for electricity generators and distributors easier and more realistic to implement – enabling them to optimise their equipment and more easily meet future demands for productivity, stability, and prolong asset lifetime."
Why is energy digitisation important for electrification?
We've seen how the energy network can be digitised in many different ways, and this has had a significant impact on the electrification of European roads. Digitalisation of energy assets plays a huge role in making countries more sustainable, by enabling them to adopt more electric vehicles (EVs).
More importantly, companies cannot afford downtime in the process. Physical and digital infrastructure developments can take assets out of action, which, in a growing e-mobility landscape, is not ideal.
This is where OKTO GRID comes in. The company was founded in 2019 in an effort to create a solution to update services without taking them out of service. The solution allows grid operators to assess and alter their solutions, and track asset performance to ensure successful transformation.
OKTO GRID is approaching the industry as an integrated solution, which Sadeghnia explains is the selling point alongside major energy innovators.
"The competitor situation today consists primarily of larger companies that manufacture transformers and energy generators and have the equipment to collect certain types of data," says Sadeghnia.
"They are, however, to a certain extent limited to their own products. Smaller companies offer solutions that are limited to certain transformer types and use technologies that require downtime and significant costs."
The independent solution created by OKTO GRID is mounted in less than 10 minutes and is launched without downtime or tooling required. Also backed by Rockstart, the company could be a critical force for optimising energy consumption as leaner energy solutions are required to meet the needs of growing EV charging networks, and cars connected at home.
"Transformer maintenance and uptime are becoming critical issues for grid operators, given the increased strains on transformers caused by the electrification of the energy system," says Max ter Horst, Managing Partner Energy at Rockstart.
"OKTO GRID has developed a patented, state-of-the-art sensor to remotely monitor transformer health that is easy and safe to deploy. We are thrilled to participate in this round, which will provide OKTO GRID with sufficient funding to scale their business as well as an investor base with excellent market access."