How can cities adopt EVs as their sustainability solutions?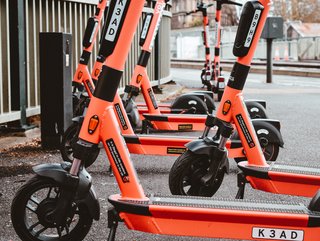 With so much talk in the news about electrification, we look at how cities can best use electric vehicles (EVs) as mechanisms to achieve sustainability
It used to be that individuals would either walk, cycle, or drive to work. But, as electric vehicles (EVs) rise in significance, and the number of applications is increasing, city leaders are well aware of the environmental and commercial benefits to offering electrified solutions in the urban environment.
Urbanisation is one of the key points to consider as cities visualise sustainability in the future.
Particularly in the most developed cities, countries are seeing population growth in the most developed urban areas as consumers look for convenience in the modern, busy lives.
Urbanisation continues and migration accelerates
With the working landscape changing, more employees are able to work from their homes or agree to a hybrid-working schedule. Those that benefit from this can thank the pandemic for accelerating the shift. But, for those that cannot achieve this find themselves commuting to places of work, and those in search of jobs are likely to migrate towards the city.
But this exceeds country borders. Data from the Migration Data Portal supports this, suggesting that 19% of foreign-born individuals live in global or world cities—hubs like London, Beijing, Los Angeles, Paris, Shanghai, and New York.
The share of the global population living in urban areas is growing fast as data suggest 30% of global citizens lived in cities in 1950, which rose to 55% in 2018 and is expected to reach 60% by 2030.

Cities need EVs to be sustainable
These environments are perhaps the easiest to electrify. Occupied by vehicles that carry out short trips, and the recently found capabilities of micro-mobility, will lead cities to more sustainable ways of operating.
Organisations like TIER Mobility and Lime are championing public transport with readily available e-scooters and e-bikes for customers to login and use where available. The expansion of their operations makes them more readily available across the UK and Europe.
EV charging is also becoming more readily available in the most developed cities, not to mention conventional transport options like taxis and buses going electric.
The next we can expect to see in the saturated landscape of electric cars and charging point installations, is the application of autonomous EVs (A-EVs). While the likes of Tesla, Google's Waymo, and Baidu are accelerating these capabilities, from manual driving to full-blown automated vehicles, there is little application in the grand scheme of things.
The aim for sustainable cities is to build the infrastructure. Minimal invasion, electrification infrastructure that will eventually be required by the majority of drivers as the switch to EVs accelerates.
Organisations like ABB, a technology and autonomy innovator, are working to provide the necessary infrastructure capabilities that will power mobility of the future.


Join EV Magazine on the 29th September 2022 for the launch of the first ever EV Magazine, featuring charging and infrastructure insights, e-mobility updates, and the latest in electrification.​​​​​​​