Sherbet Taxis business model drives e-mobility in cities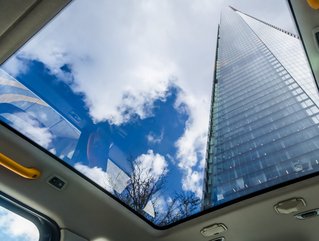 Asher Moses, CEO of Sherbet Taxis, explains how a unique approach to the black cab business could revolutionise zero-emissions transport on a wider scale
With legislation changes taking place in London, UK, and setting a precedent for cities across the country, organisations, including startups, are looking at how to decarbonise transport in the major polluting cities and create business models and opportunities that can be replicated further afield.
Transport in London is changing for the better, but there remains the burden of climate change and actions must be taken to eliminate emissions from the city, which is a hub for business, travel and transport.

In light of the ambitious targets that have been imposed on the city, to have more zero-emission transport, Asher Moses, Founder and CEO of Sherbet - The Electric Taxi Company, understood the need to change the way the traditional black cab business works, and to encourage more London cab drivers to make the switch to all-electric. He did this by initiating a unique business model that is managed through a dedicated mobile app.
We spoke to Moses to find out how Sherbet Taxis could change the way the black cab business operates with further applications.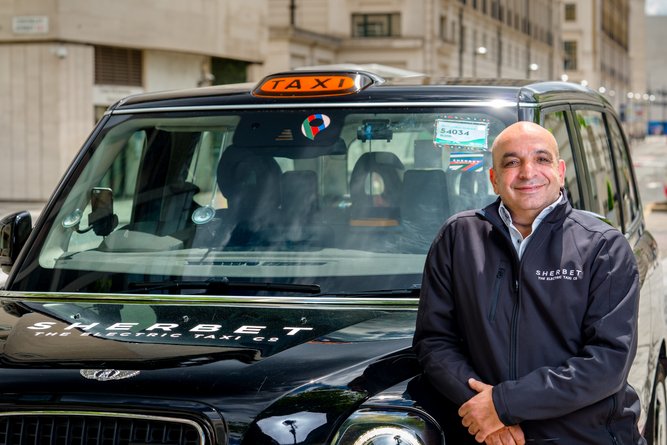 Please tell me a bit about your position at Sherbet
I am the CEO of Sherbet The Electric Taxi Company–the name comes from cockney rhyming slang 'Sherbet Dab, Cab'. I had the vision for setting up a new business empire in the knowledge that London's traditional taxi industry was being threatened in its own environment by a variety of demands including competition, environmental issues and technology.
My aim was to transform London's black taxi industry by introducing a range of measures that have pulled from the doldrums. The iconic and truly British service has been given an entirely new lease of life - not just for passengers and drivers but, essentially, for the environment.
Please tell me more about the company and its unique position in sustainability
When the Mayor of London set an ambitious target to have 9,000 zero-emission capable (ZEC) taxis on the city's roads by the end of 2020, I knew that something had to be done.
I am a passionate ambassador for the industry and have always worked hard making the service work, whether it was running highly efficient and effective fleets of taxis or introducing innovative ways to help generate further revenue, for example by carrying advertising on and within the cabs.
I set on a mission to regenerate the business model, setting up Sherbet to take dead or dying old taxis and convert them into electric vehicles.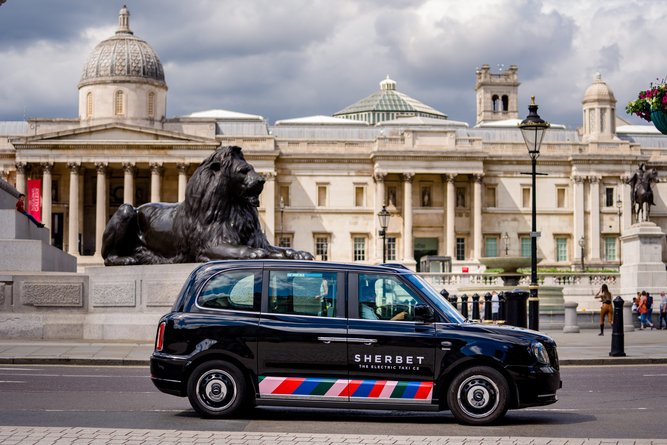 How has Sherbet facilitated a clean energy switch across London?
I am a true believer in improving air quality and offering more sustainable transport. I have invested heavily in purchasing the electric taxis to the extent I am now the largest operator of EV taxis in London.
Despite disruption to our business model because of COVID-19, I continued the commitment to meet demand for a premium, environmentally-friendly taxi service that is fully compliant with London's ultra-low emission zone. The new ZEC taxi offered by Sherbet has a panoramic all-glass sunroof, spacious seating, in-vehicle Wi-Fi and charging, enhanced accessibility features and revolutionary green credentials.
What does the near future look like for Sherbet?
We are using data to drive a Smart City business model which not only makes Sherbet more efficient but also has the effect of bringing down environmental impact, reducing fuel and resource wastage and much more. My company now has 460 taxis within the business of which 209 are electric.
We will be bringing in a total of 1000 electric black taxis and have invested £15mn to date on this process. I am now seeking investment of £65mn which will include increasing this number to 2000 – 10% of the total London Black Taxi market. This is all part of my vision to drive better air quality in London.
We will continue to offer 'plug and play' opportunities to self-employed, small fleet and single -vehicle cab drivers in London.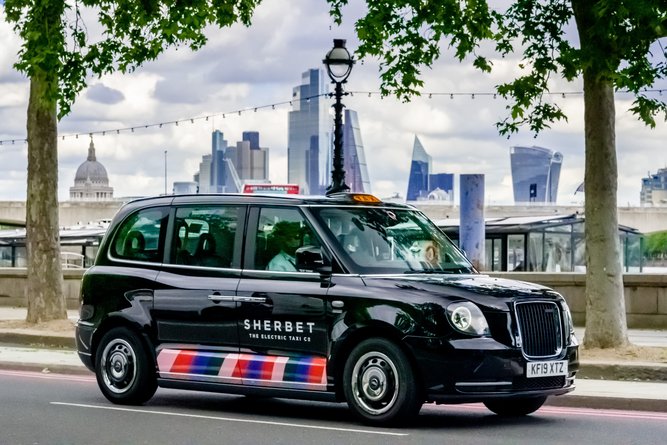 How does the company hope to work with authorities to achieve its goals?
Sherbet has recently been appointed to run trials for Sheffield Council, aiming to encourage their taxi drivers to move from diesel to electric vehicles using our model.
Our business model is now a globally replicable template which offers a complete solution for sustainable taxi services. The Sherbet systems allow regulators to regulate while also offering complete solutions for bookings, drivers and advertisers. It is a holistic answer to the industry's environmental issues.