Gigafactories, energy ecosystems, multi-faceted partnerships
By David Mitchell, Managing Director at Futurice UK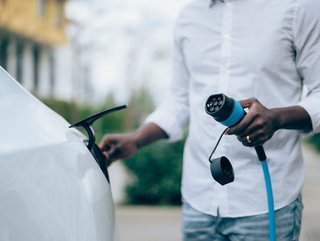 Gigafactories, partnerships, and the energy ecosystem are the trends of the EV industry
David Mitchell, Managing Director at digital transformation consultancy Futurice UK, puts gigafactories, ecosystems and partnerships in a list of EV trends
With 10 million electric vehicle (EVs) due on UK roads by 2030 – BEV uptake leapt almost 60% YoY in May alone – the switch to electric is gathering pace. These stats show that the UK clearly has the will for decarbonised transport, driven by overwhelming consumer demand, and a powerhouse of homegrown talent and ideas.
On the downside, Britain is currently caught in a knot of infrastructural headaches that extends to supply issues, patchy access, grid overload, and even the threat of car park collapses. In charging terms, we have too many legacy assets and too few smart solutions available to enable mass-scale change.
I believe this challenging, even chaotic, outlook is the motivation we need. Amid rising energy costs and a government response that is often slow off the mark, it's up to a new generation of risk-takers to dismantle roadblocks. Here are four key themes taking shape as both established names and new contenders rise to the challenge:
Battle of the battery makers
Amid mass-scale delays and shortages, EV leaders are doubling down for control over their battery supply chains. Those edging forward in a forecast $410b market include Tesla, with new gigafactories in Austin and Berlin. VW also plans to build six gigafactories in Europe, while Nissan has begun construction on a £450m battery gigafactory in Sunderland, UK.
Further upstream in the supply chain, an even more dynamic hive of activity is centring around new battery tech. Nyobolt has started production on its lithium-ion batteries that can be charged to 90% capacity in under five minutes, while rival Faradion is launching a centre of excellence in Sheffield based on its sodium-ion batteries – touted as a cheaper and safer alternative to lithium-ion. Nexeon, meanwhile, is experimenting with silicon-based anodes, patented "flagship materials'' it claims can maintain EV range while cutting costs.
The rise of self-contained ecosystems
A push for control is taking shape around energy supplies as various EV players explore new ways to avoid soaring prices and an overloaded National Grid. OVO Energy's successful Power Move trial saw participants shift their non-essential energy usage to off-peak time last autumn in return for a £20 per month reward. It's a win-win approach to the EV energy dilemma that the government hopes to make the norm in homes and workplaces over the next two years through its new Smart Charging Plan.
EV-driven renewables are emerging as another powerful tool to combat energy cost and demand issues. myenergi's popular range of home charging, battery and diverter products, for example, are designed to help EV customers maximise their energy supplies with solar, wind and grid energy. And Gridserve recently finished work on "the UK's most technically advanced" hybrid solar and battery farm, providing a secure, affordable energy supply for all-electric fleets.
One-stop simplicity wins all
At a time when many would-be EV drivers still have more questions than answers, the industry is also renewing its focus on intuitive solutions – with offerings that deliberately whittle down options in the fragmented adoption process.
Smart charging platform Ohme recently partnered with Octopus Electric Vehicles to offer a single bundled EV package that covers a new car, a smart charger, a customised EV energy tariff and 5,000 miles of free charging. Charger/tariff comparison site Rightcharge, meanwhile, has one simple mission – to help people sort out their home charging set-up by matching them with the right home chargers for their needs, along with sourcing reliable installers and competitive energy deals.
Next-level partnerships key to tackling challenges
Collaboration has always been the backbone of a febrile EV market. But it's only lately that we've seen EV partnerships extend beyond the parameters of a close-knit circle of innovators to reach all levels of society.
Leading the charge here is Energy Superhub Oxford, a £41 million "multi-sector blueprint" backed by Fastned, Pivot Power, Oxford City Council, Tesla Superchargers and Wenea.
The site is directly connected to National Grid's high-voltage transmission network to fast charge up to 400 EVs without straining the local electricity network. The same project will expand to help decarbonise Oxford's public and private transport, taxis and commercial fleets. The result is a masterclass in what happens when diverse stakeholders unite – across urban planning, local authorities, manufacturing and more – to scale up EV infrastructure for a rapidly maturing market.
Exeter-based Co Charger is affecting similar partnerships on a community level. The app allows bookings and payments between community-minded "hosts" – EV charger owners happy to share their driveways – and their neighbours, granting seamless home charge access to the estimated 14m UK motorists without access to private parking.
The next chapter
The UK's transition to EV, then, is a story with many chapters. But amid a mountain of barriers, we should consider the overriding goal of fair and accessible provision for all. This means crafting a more affordable and evenly distributed EV network and one that caters to every type of driver.
Co Charger, for example, recently partnered with Motability Operations in a pilot to improve EV charger access for disabled motorists. And Connected Kerb has created the Chameleon, a bollard-style one-metre charging point, with wheelchair users in mind.
It's this style of holistic thinking that will decide the direction of EV infrastructure. Zeroing in on the role of community, collaboration and cutting-edge ideas, we can yet pave the way to a future of decarbonised roads.