Energy in Crisis: should EV sellers produce green energy?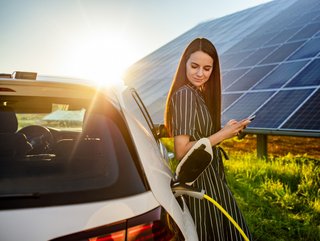 The energy crisis is causing consumers to reconsider EV. Should car manufacturers be making their own green energy to help ease the burden on the grid?
Opinion piece by Sammie Eastwood, Guest Editor.
It's inescapable. Post-pandemic supply chain issues and the war in Ukraine have sent energy prices soaring. With the cost of public charging quickly approaching the cost of petrol, many consumers are getting cold feet about splurging on an electric vehicle (EV). Once again the battle for Net Zero takes a backseat to more immediate problems as people cling to their CO2-spewing internal combustion engine (ICE) vehicles for another year. Maybe two.
If things continue as they are, how will the grid cope with the increasing demand created by EVs entering the market? EV Manufacturers are already helping to create more charging infrastructure but should they also help to ease the burden on the grid by taking control of their energy supply?
Creating new infrastructure
In 1928, Henry Ford, founder of the Ford Motor Company, after the British introduced higher fees for rubber, decided to take matters into his own hands and create his own plantations in Brazil. In a similar fashion, with low supply pushing up the cost of energy today, if EV manufacturers want to keep their competitive edge against their ICE counterparts, would it make sense to invest in producing their own green energy sources?
This investment would serve several purposes, it would help ease the burden on the grid, while removing the need to compete with other manufacturers for supply, making energy cheaper and easier to obtain. With EV Manufacturers competing to make the most power, most efficiently, and charge the quickest, it would likely drive innovation within the energy sector. It sounds like a win-win, but this might be a rather myopic view of the situation.
Undue influence and supply issues
EV Manufacturers already aren't incentivized to agree on a universal port for fast charging, also having domain over the energy supply chain only encourages undue influence over consumer choices. This is a worry for many people considering switching to EV, since at least with an ICE you can always find a reliable source for refuelling; recent shortages notwithstanding.
This opens the question regarding monopolisation over the market, what happens if the grid becomes dependent on this additional supply? Much like Putin and his dominion over the European gas supply, this potentially puts a lot of bargaining power in the hands of the public sector. EV Manufacturers with more money can buy more land to build infrastructure giving them undue lobbying power to push policy in a favourable direction.
This could create tensions that wouldn't exist if car companies were just the manufacturer, national grid was the energy supplier, and EV owners were just customers of both. However, on the flipside of this, is it even fair to place this expectation on the car manufacturers?
A break from the norm
Yes, car manufacturers have taken it upon themselves to help increase the infrastructure for charging, but energy production is an entirely different animal. Green energy, due to being tied to uncontrollable weather conditions like wind, is notoriously volatile. It also requires lithium-ion batteries to store, which, due to disruptions and high competition, are already in very short supply. Fossil fuel energy production is easier to control, but contributing to a CO2 problem that you claim to be trying to solve isn't a great look from a consumer perspective.
There's also an argument that they don't currently own fossil fuel supply chains and it's putting an unfair expectation on the industry that didn't exist before. As with Henry Ford's plans in Brazil, he was unable to produce rubber to the volume needed to make the investment worthwhile. Car manufacturers may put a lot of investment into creating green energy and not receive a reasonable return on investment (ROI) for their efforts.
It's difficult to say whether EV manufacturers taking control of their electricity supply chains would be a good idea. As Henry Ford proved, you can have all the grand ideas in the world and things can still not play out as you intended. It's clear there could be benefits to EV manufacturers investing in their own green energy solutions, as well as many reasons why they probably shouldn't. We can't predict the future, and as with the current energy crisis, we'll just have to wait and see how the chips fall.