Alphabet leasing demonstrates strong electric vehicle growth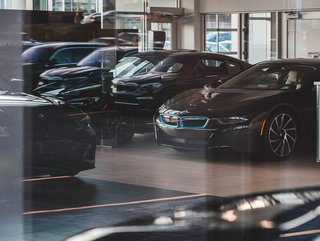 Alphabet leases EVs and see exponential growth in sustainable mobility
Offering leasing opportunities to consumers, Alphabet has seen exponential growth in electric vehicle adoption—influencing sustainable transportation
The rising rates of inflation is certainly a cause for concern as the electric vehicle (EV) industry looks to accelerate the transition to more sustainable modes of transportation.
Nevertheless, progress is mounting and Alphabet, home to leasing and mobility experts, shows that demand is increasing for alternative fleet vehicles.
"We exceeded our ambition of increasing the electrified vehicle share of new business by 31% last year", says Markus Deusing, CEO, Alphabet International.
"We will continue our mission of raising awareness and demand for sustainable, greener fleet options and helping our customers make positive progress towards their ESG targets."
To confirm this demand, Alphabet reports a significant increase in its leased EV portfolio, growing to 700,000 vehicles with an annual order for 200,000 vehicles in the works.
"We continue to see strong demand," says Deusing. "Our order books are full and more vehicles are expected to become available again this year as supply challenges improve. We expect 2023 to be another year of solid growth, particularly for fully electric vehicles."
Sustainability is driving Alphabet's success
Figures from Alphabet suggest sustainability consciousness is increasing, resulting in more demand for sustainable mobility, encouraging drivers to shift to electrified options.
In 2022, EVs accounted for around 31% of the company's total new business, increasing by 53,500 vehicles throughout the year.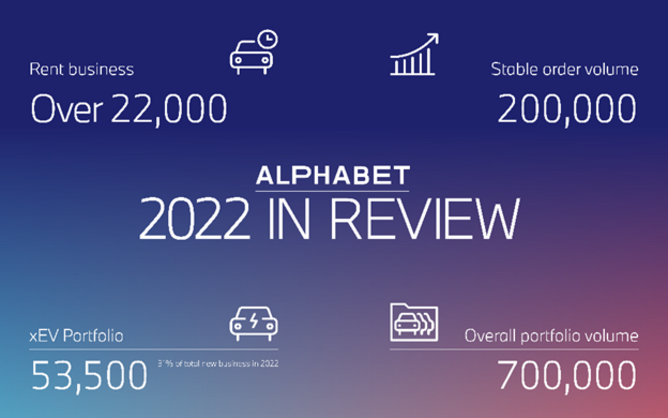 EV adoption growth at Alphabet in 2022
As a business, Alphabet is wholly committed to reducing its impact on the environment. By monitoring its own carbon emissions and gaining first-hand insights the company will take internal precautions to action its climate impact to ensure that its services are backed by sustainable operations.
This is a critical step for the business as more consumers order new EVs and the company's electrified vehicle footprint growths. This is also driven by the consumer need for flexibility—not purchasing a car but having the ability to switch or end leasing at any given time.
Digitalisation will also play a key role in the future of sustainable mobility, particularly when digital insights and solutions hold the key to climate analysis and emissions reduction. Alphabet is prioritising digitalisation moving forward and will ensure significant investment is set aside for its corporate digital strategy.