McKinsey research shows A-EV challenges and opportunities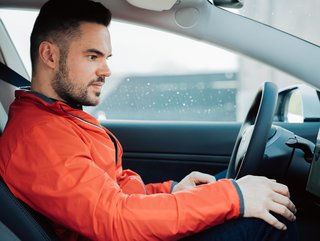 The consulting firm, McKinsey provides valuable insight into the next year of electrification and the conditions for A-EV innovators to weigh in the future
Shared mobility is coming, and it is likely to be driven by autonomous solutions, but it's not going to be plain sailing for the technology firms, pure-play autonomous-electric vehicle (A-EV) firms, and automotive manufacturers.
Over recent years, we've seen efforts to strengthen proposals of autonomy through business mergers and partnerships (Sony recently announced its work with Honda on an EV-only brand). There have also been further critical activities taking place leading to the drop-out of some contenders who were likely unable to maintain the rapid progress required to float in the A-EV sector.
However, the EV market is a challenging one—which can be expected—despite the rapid innovation that we see today, teams in the self-driving vehicle space still face pressures when it comes to commercialising their autonomous solutions.
Factors influencing autonomous-electric vehicle adoption
Here are some of the challenges that companies face, as advised by Mckinsey:
Less capital available in the industry
Due to the shifting global economy, geopolitical instability, the ongoing conflict in Ukraine, rising inflation, and energy shortages in Europe and other regions, there is less funding available, especially for innovative technologies. This creates a significant challenge for those involved in the autonomous vehicle sector to push the development of their technology and establish a unique presence in key mobility markets and cities.
Demand for rapid deployment
There are currently only a small number of commercially successful shared autonomous vehicle (AV) mobility services and pilot programmes, McKinsey says it is important for companies to act quickly to establish a solid presence, and therefore achieve widespread commercial success in key markets—taking into account their capabilities in terms of operational design and domain expertise.
Strong economic progress on a granular level
Shared AV companies must offer competitive prices and continuously strive to improve unit economics through operational efficiency and technical innovation. This will give them an advantage over both traditional transportation modes and other shared AV companies.
Support from regulators
By partnering with regulators and local authorities, industry players can leverage connections to find their place in the current mobility ecosystem.
Leverage relevant commercial partnerships
Companies can help ensure a stable supply base by forming collaborative partnerships. These arrangements are particularly important today, given the strained links of most industry value chains.