Zero Motorcycles partners an Indian two-wheeler business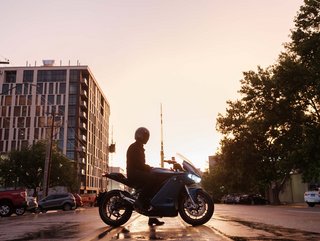 Zero Motorcycles will collaborate with Hero MotoCorp to expand two-wheeled EV offerings
The electric motorcycle maker Zero and Hero MotoCorp agree collaboration to expand India's e-mobility landscape and encourage global opportunities
India's electric mobility revolution is taking place, but comes in a different, more applicable form to that of the West and China.

As a laggard due to economic restaurants, limited adoption, and a very different mobility landscape to that of more developed nations, India is up and coming in electrification and more businesses are forming, partnering, and pioneering in sustainable solutions to meet its needs.

One of such collaborations is taking place between Hero MotoCorp and Zero Motorcycles—a pioneering organisation in electric motorcycle design and manufacturing. The work taking place among the two companies plays to the current e-mobility restraints and focuses on increasing the number of electrified scooter and motorcycle options on India's roads.

As the country's largest maker of two-wheeled electric vehicles (EVs) Hero MotorCorp's board of directors approved investment of US$60mn in Zero, which is a leading electric motorcycle and powertrain builder.
As explained by Pawan Munjal, Chairman and CEO of MotoCorp, the partnership with Zero "is a significant milestone in our journey towards ushering in an era of sustainable clean technology in the mobility space".
Munjal also says: "With Zero as our partner, we look forward to [accelerating] the transition of electric mobility in India and across our global markets".
The collaboration between the two companies will allow them to share their expertise and expand their footprints by scaling EV manufacturing, and developing sourcing and marketing strategies to support. As a result, Zero Motorcycles will have access to the Indian market and, in partnership, they will share capabilities to drive growth.
Zero Motorcycles influences an electrified future
As covered in the October issue of EV Magazine, electric motorcycles are also on their way to becoming sustainable methods of micro-mobility for the masses. With instant torque, better energy efficiency, and longer ranges coming regularly, the industry fits into the wider ecosystems of road transport, providing small, less impactful mobility.
Zero Motorcycles continues to innovate and impress riders with its range of electric motorcycles to suit new users and power-hungry riders, influencing sustainability in an industry built of fossil fuel power.
In 2023, Zero Motorcycles will continue to expand its offerings with the introduction of new versions of its current e-bike offerings.