Why is it important to create an electrification roadmap?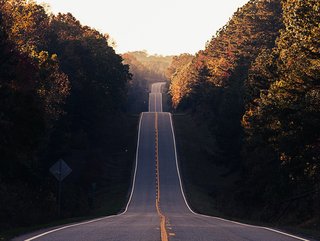 Electric vehicles are said to be the mobility solution of the future, but without a clear roadmap, electrification will be much more difficult to achieve
Many organisations are coming around to the idea that they must switch to more sustainable transport solutions. Operators of taxi and other fleet services are looking to adopt electric vehicles (EVs), logistics firms are either venturing towards electric, hydrogen, or hybrid trucks, and the majority of commercial environments are installing EV charging stations.

A lot of changes are taking place and the giants of the industry have set clear targets to fully-adopt EVs over the next 15 years. The reason they have been successful so far is partly due to their electrification roadmaps. But, for non-automotive and charging companies, the strategy will be different.
Changing the course of electric mobility requires roadmapping
Although smaller businesses won't be charting a course for comprehensive production of EVs—an example being Tesla producing its own batteries for its cars—it is still a great idea to set out plans to reach full electric, of which many leading firms have stated 2030 to 2035 as their deadlines.

But, what should other businesses include in their electrification roadmaps? There are a few different factors that drive any business approach. It's important to incorporate discussions about the scale of the strategy first of all. Determining how many EVs are required over a specific period is the first step and will form the basis for any adoption that takes place thereafter, such as charging solutions—the scale of charging required to power a fleet or support employees that need them.

The infrastructure discussion is taking a front seat as organisations realise the foundations for e-mobility are not yet in place with an estimated one charging point for every 15 EVs on the road.

Conversations around charging will also draw up requirements for the chargers themselves. Is the business able to operate on alternating current (AC) charging ports or does it require direct current (DC) which is much faster. A previous article on how to understand different charger types provides a short explanation of the pros and cons of each.
Is the electricity grid good enough for EVs?
Another consideration to make is whether the grid that supports the business is adequate enough to support EV charging. An equally important conversation to have is around the source of the energy used. Already businesses are looking into the best ways to source energy from more sustainable sources.

Determine the capability of the grid as this will be a major deciding factor in the charging infrastructure that you implement as a business and whether upgrades will be required to do so.

According to ABB, a leading technology company that demonstrates the potential of charging infrastructure, the most cost-effective solution for charging is to carry this out overnight. While this is not necessarily achievable for most businesses that operate in the daytime, logistics firms and other 24-hour services can reap the benefits of this. Alternatively, slower charging solutions—usually AC charging—are more affordable for businesses looking to charge during the day.

Both the scale of your electrification strategy and the charging infrastructure requirements are key components of a roadmap and will provide clarity for further components. Many of the most successful organisations have set roadmaps and also understand the value of partnership in making their goals possible.

Featured in the first issue of EV Magazine, ABB is one of the companies developing more equitable and sustainable solutions for charging and providing great insights into the current state of public solutions and how electrification will drive mobility.