The ACEA provides trend data on manufacturing EVs globally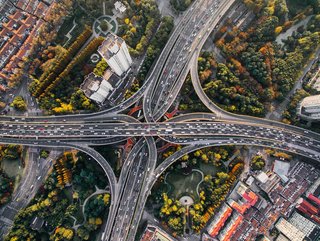 According of the European Automobile Manufacturers' Association (ACEA), Europe will be the biggest seller of electric vehicles (EVs) by the year 2030
It's very difficult to visualise the world in less than 10 years' time, but according to the European Automobile Manufacturers' Association (ACEA) its continent will be at the top of the chart when it comes to automotive electrification.

Data from the organisation represents the trends in the electric vehicle (EV), of which one set shows the all important score to be expected by 2030.

According to the ACEA, in the European Union (EU), European Free Trade Association (EFTA), and the United Kingdom (UK), battery-electric vehicles (BEVs) will make up 70.7% percent of the overall automotive market. Following closely behind Europe will be China, which is currently leading the way in EV adoption, but is expected to reach only 58.5% of its overall car sales. The US will trail at 44.8%.
EV adoption this year to date
It seems that 2022 is the year for noticeable change in the automotive industry. The past 10 years of innovation sprung onto the forecourt and consumers have responded well in many corners of the world.

During the first three quarters of 2022, China experienced growth in the EV market by around 89.4%, meaning the country was responsible for provision of 2.9 million EVs between January and September. Thanks to government incentives—and of course being a hub for cheaper, localised technology and battery components, the country waded through further coronavirus-related lockdowns, but remained strong.

Although the country was already leading the way in EV adoption, it almost doubled the number of EVs on its roads, which, in comparison to Europe and the US, is a significant leap.

But progress should not be discounted. Europe and the US show their commitments to environmental impact as their EV production increased dramatically throughout the year, America showing the most improvement among the three groups with an increase of 68.9%. Europe increased output by 25.7% over the same period, totalling EV sales of one million cars—based on the same nine months in 2021.
The electrification hurdles to overcome in 2023
As we near the end of 2022, it's important to recognise the scale of which some countries have adopted charging infrastructure both in public and private settings. According to the ACEA, half of the charging points are concentrated in EU countries as it prepares its infrastructure for much higher EV adoption in 2023. In the Netherlands, 90,000 chargers are in use, and 60,000 chargers in Germany. It's also important to note that this covers less than 10% of the entirety of the EU, and we can expect to see increased adoption across charging networks in all three areas.

In order for the European Union to meet its 2030 targets for decarbonisation, member countries must increase their charging networks 22x to meet demand from the public and the planet over the next eight years.