Tesla Model Y accounts for 30% of all Australian EV sales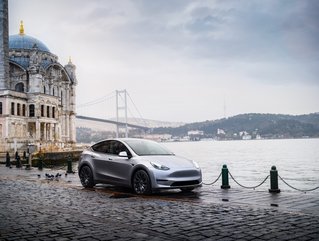 Credit: Tesla | The top selling car of the Australian EV market is the Model Y
Electric Vehicle Council's report outlines Tesla domination in sales, but lack of government support is holding Australia back, says Behyad Jafari, CEO
The Electric Vehicle Council represents the Australian electric vehicle industry, working to drive investment and awareness to accelerate the electrification of transport, for a more sustainable and prosperous Australia.
The governing body's 2023 State of Electric Vehicles report outlines that, while EVs are on track to more than double in 2023, Australia continues to lag comparable nations on consumer choice without strong New Vehicle Efficiency Standards.
Australian EV sales dominated by Tesla
Highlights from the report include:
46,624 EVs sold YTD June 2023, with 8.4% of new cars sold being EVs (a 120.5% increase compared to all of 2022), and Tesla Model Y accounting for 30% of all EV sales. EV sales in 2023 have so far been dominated by the Tesla Model Y, Tesla Model 3, and BYD Atto 3, which make up 68.1% between them. The total sales for the first half of 2023 amount to more than the total sales for 2022.
148 variants of EVs are available within 91 models. 32 of those are plug-in hybrids (PHEVs), and 59 battery EVs (BEVs). This is a 56% increase in variants from 2022.
There are more than 967 high power public public chargers across more than 558 locations in Australia, including a 57% increase in ultra-fast charger locations since 2022.
Increased governmental guidance for expansive EV adoption
Whilst the increases are encouraging, more than 50% of all new cars sold in 2030 will need to be EVs in order for Australia to achieve its climate targets.
The report states that a significant increase in the supply of EV models is needed to achieve this, which is dependent on the Australian Government implementing a globally-competitive New Vehicle Efficiency Standard in line with comparable overseas markets, like the US, EU and New Zealand.
The Australian Government has however introduced fringe-benefit tax (FBT) exemption for EVs in 2022, as well as removing import duty for EVs made in countries without FTA agreements (namely EU and UK).
Legislation is also lagging in freight transportation, meaning that electric trucks are being underutilised for the decarbonisation of freight. There are approximately 12 different electric trucks and approximately 22 electric buses available on the Australian market, with growth in both areas expected in the coming years.
"Australian drivers deserve the same range of EV choice," says Behyad Jafari, CEO of The Electric Vehicle Council.
"The same speed of EV delivery, and the same second-hand EV market as Americans and Europeans. We can have that but only if the federal government acts now."