Mercedes expands automotive manufacturing to US EV market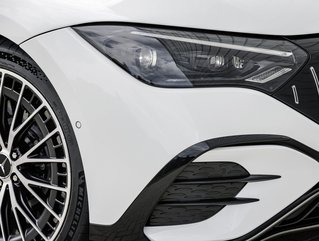 Ola Källenius from Mercedes-Benz Group AG explores its EV production plans as the automotive giant expands electric vehicle manufacturing to the US market
The German automotive manufacturer, Mercedes-Benz has been busy working with partners on automotive innovations. In early-2022, the company announced its work with a vegan leather producer to create vehicle upholstery from mushroom fibres. In late-2021, the Formula One team affiliated with the company, Mercedes AMG Petronas, partnered with Kingspan on emissions reduction projects in motorsport.
The firms latest action is changing e-mobility globally as it opens a new battery production plant in Tuscaloosa, Alabama, US, which will serve its expansion of electric vehicle (EV) offerings to the US market.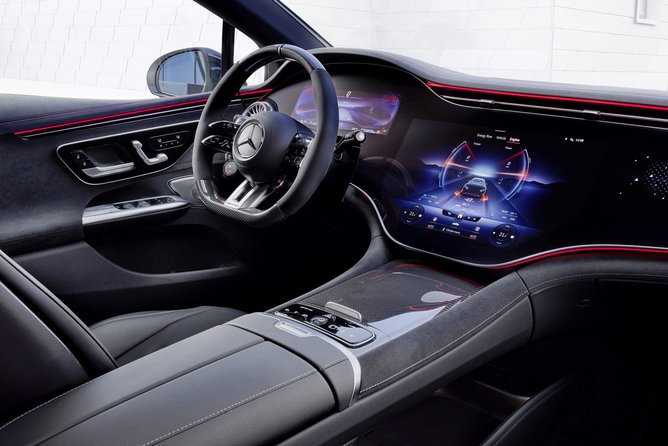 Taking Mercedes EVs to the US
Mercedes' EVs can already be seen on the roads in Europe. The company released the EQS in April 2021 and has since been developing its EQS SUV and EQE SUV models. The move to the US and the new production facility will support the development of the two vehicles, which are expected to launch in 2022 to 2023.
"The opening of our new battery plant in Alabama is a major milestone on our way to going all-electric," says Ola Källenius, Chairman of the Board of Management of Mercedes-Benz Group AG.
"With our comprehensive approach including a local cell sourcing and recycling strategy, we underline the importance of the US, where Mercedes-Benz has been successful for decades. We're proud to create new, future-proof jobs to build all-electric SUVs 'Made in the USA' at a plant that is such an established part of our production family for 25 years."
The move requires a total investment of over US$7bn, of which US$1bn will be set aside for the battery production plant, logistics centre, and production-line upgrades. The facility benefits from a flexible system that allows Mercedes-Benz US International to seamlessly switch between vehicle models on a single production line. This process will be used to build its GLE, GLE Coupe, GLS, and two new electric vehicle models.
Jörg Burzer, Member of the Board of Management of Mercedes-Benz Group AG, is responsible for production and supply chain management, and he says: "The global Mercedes-Benz production network is digital, sustainable, efficient and flexible. Now the new battery plant, with its highly qualified and motivated US workforce, will be a crucial driver of our electric vehicle roll-out plan. Team USA will play a major role in the continued success of Mercedes-Benz and we are proud that our new electric SUVs will also be built here in Alabama for global markets."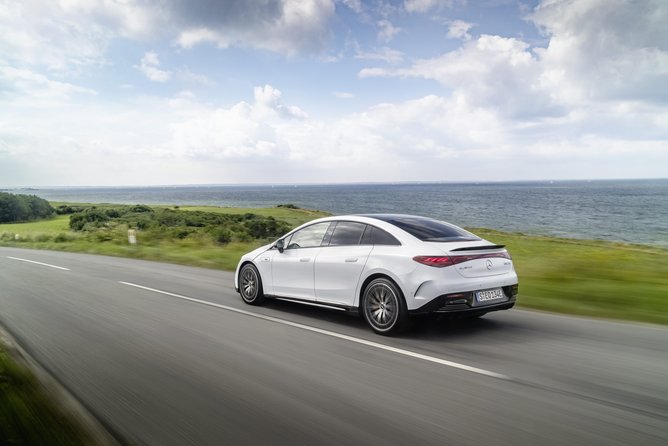 A leading luxury brand in the EV market
The carmaker already has a global presence as one of the leading car manufacturers, but the next step for Mercedes is to provide the best EV solutions on the market. To do this, the organisation is establishing a strong partner network to source sustainable and effective battery solutions for its cars; a stepping stone in the direction of carbon neutrality.
"Envision AESC will be a major supplier securing capacity for the next generations of our Mercedes-EQ products built in the US in the years to come," says Markus Schaefer, Member of the Board of Management of Mercedes-Benz Group AG, Chief Technology Officer, responsible for Development and Procurement.
"With Envision AESC's net-zero carbon solutions and battery technology, this new cooperation underlines our holistic approach regarding our sustainable value chain and allows us to secure supplies, to take advantage of economies of scale, and to provide our customers with superior battery technology."