Macquarie driving India's EV deployment through finance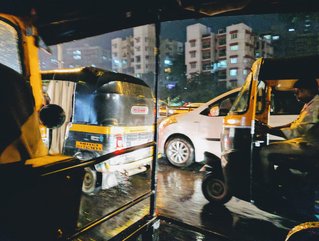 Indian mobility and decarbonisation requires strategic action. Finance and leasing will cut upfront costs thanks to Macquarie Group
Meet Macquarie Group's CEO Shemara Wikramanayake and learn more about the companies financing and leasing platform for India's electric vehicle adoption
India's efforts to decarbonise should not go amiss, nevertheless, there is still an abundance of work to be carried out to ensure the country can get up to speed with all aspects of electrification.
Coming up in the September issue of EV Magazine, we'll share a number of insights on this particular area, but there is also one company that champions action to accelerate India's transition to sustainable mobility. Macquarie Group leads the financing for India's transformation and is already securing many funds to do this, including investments in electric car leasing and financing for charging solutions.
The company released in 2022 more actions, which will accompany its efforts to better manage funds through its e-mobility financing platform, which is managed by Macquarie Asset Management—holding A$773.1bn of assets to drive green mobility across the Indian country.

Financing the transition to an electrified India
Why target India specifically?
There's a significant pressure on the country to decarbonise, which is an uphill battle considering the level of economic development the country works with in comparison to the west. India is the third-largest emitter of greenhouse gas emissions, yet hold the same position on the board as the third-largest automotive industry. India's emissions accelerated massively since 1990, and is doing a lot to develop its own EV market through both passenger-car adoption and micro-mobility innovation.
Macquarie's proposal is all about leadership of finance and leasing to provide more viable decarbonised solutions to India's mobility network, as well as more charging infrastructure and improving the performance of its commercial fleets. A 10-year period was established to implement a platform that will reduce high upfront costs of a number of electrification technologies to make them more accessible.
The target over the term of investment is US$1.5billion with the end goal being to reduce emission by around 9.5 mega tonnes of carbon dioxide equivalent (MTCO2e) over the 10 years.
Further actions to decarbonise global activities
Macquarie is backing more than just the Indian transformation with a number of successful case studies from Japanese green energy deployment and Australia's transition to lower carbon electricity. In Japan, the company facilitated a response to the green energy transition through investments in 2019 to early-2020 with the aim of issuing a first-of-a-kind Samurai green loan. As a result, the company produced funds of US$300m trough the facility, including a US$150m green tranche—a loan that originates from the National Australian Bank.
To view the contents of Macquarie's annual general meeting, click here.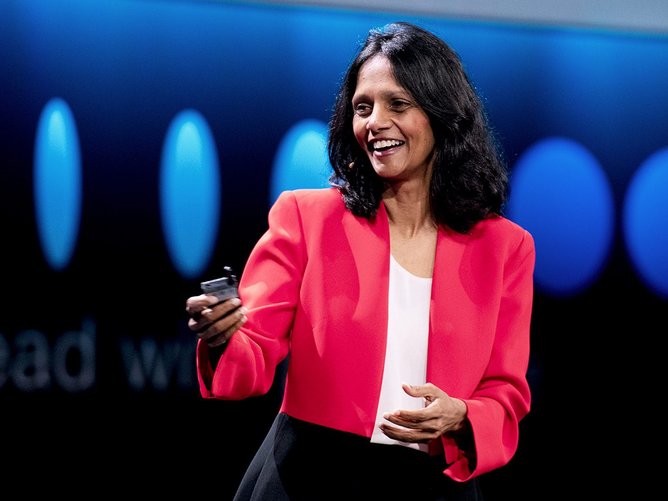 Credit: Macquarie Bank | Managing Director & CEO Shemara Wikramanayake
Who's the CEO of Macquarie Group?
The company's Managing Director and CEO, Shemara Wikramanayake is an Australian businesswoman educated in law, which later translated into banking. She reached her current position in 2018, in which she is responsible for leading creative strategy and bring new methodologies to financing low-carbon projects across a number of economies.
Wikramanayake's career began as a corporate lawyer where she was exposed to many of the industry challenges seen today, but then she moved across the Macquarie Group to head up the corporate advisory office in New Zealand.
******
Further insights can be found on our website or click here to receive our newsletter with a constant feed of new stories every week.
EV Magazine is dedicated to creating a global community of businesses, experts, and EV enthusiasts with comprehensive insights into automotive and the surrounding sectors.
For more EV insights check out the latest edition of EV Magazine and be sure to follow us on LinkedIn & Twitter.
You may also be interested in Sustainability Magazine and Energy Digital Magazine.
Please also check out our upcoming event - Sustainability LIVE in London on September 6-7 2023.
BizClik is a global provider of B2B digital media platforms that cover Executive Communities for CEOs, CFOs, CMOs, Sustainability Leaders, Procurement & Supply Chain Leaders, Technology & AI Leaders, Cyber Leaders, FinTech & InsurTech Leaders as well as covering industries such as Manufacturing, Mining, Energy, EV, Construction, Healthcare + Food & Drink.
BizClik – based in London, Dubai, and New York – offers services such as Content Creation, Advertising & Sponsorship Solutions, Webinars & Events.