Ford introduces a financial framework for switching to EVs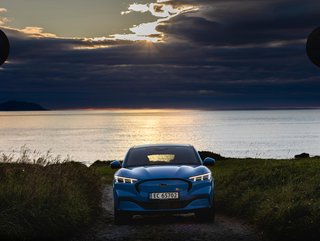 Automotive manufacturer - Ford - introduces North America's first sustainable financing framework, prioritising EVs, clean production, and the community
In an announcement made by Ford Motor Company, the automotive manufacturer, under its subsidiary - Ford Credit Company - has introduced to North America's first sustainable financing framework for the automotive industry.
The framework focuses on and paying for ambitious plans in electric vehicles (EVs), clean production, and investing in communities.
"Winning businesses are financially healthy and lead in sustainability – it's not a choice, they rely on each other. We're again putting our money where our mouth is, prioritising and allocating capital to environmental and social initiatives that are good for people, good for the planet, and good for Ford," said John Lawler, Ford's CFO.
The announcement came from Ford on the fifth anniversary of the Paris Climate Agreement, and the company's attendance of the United Nations Climate Change Conference (COP26) in Glasgow, Scotland.
Outlined initiatives in Ford's sustainable financing framework aim to help the automotive manufacturer to become carbon neutral no later than 2050 (in line with the Paris Agreement). Ford was one of the first full-line automotive manufacturers to pledge its commitment to reducing greenhouse gas emissions from vehicles, operations, and the supply chain.
"We're going to build high-quality electric vehicles at scale and do so in a way that has a positive impact on people and the environment. In communities where air pollution and climate change are disproportionate burdens today, access to EVs can have the additional benefit of moving people to the front of the line for the health, economic and mobility benefits these vehicles can provide," said Bob Holycross, Ford's vice president, Sustainability, Environment and Safety Engineering.
Understanding the sustainable financing framework
Covering both unsecured and securitisation funding transactions, Ford and Ford Credit will finance environmental and social projects, as well as evaluate and select electrification and mobility projects.
In addition, the framework will govern how the proceeds will be managed, with Ford and Ford Credit reporting on the results.
The proceeds from sustainable financing will be invested in four areas:
Clean transportation
Clean manufacturing
Making lives better
Community revitalisation
To find out more, click here