Ceer EVs can model sustainable transport for MENA and beyond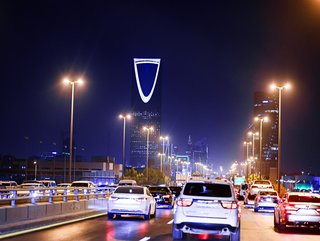 Saudi Arabia's very first electric car brand will bring the power of EVs to the region
The first Saudi Arabia EV business will bring growth to the regions automotive sector and is led by CEO Jim DeLuca to deliver more sustainable vehicles
Saudi Arabia's commitment to electrification is marked by the launch of its first ever electric vehicle (EV) business. Ceer Motors is a Saudi-origin business with potential to inject around US$8bn into the Kingdom's GDP by the year 2034.
Not only will this feed into its ever growing economy, but contribute massively to middle-eastern decarbonisation through its automotive sector.
The company's CEO Jim DeLuca paints a picture of Saudi Arabia's automotive sector and introduces us to Ceer Motors.
Saudi Arabia ranks 28th among countries with the most cars, it's the Middle East's No. 1 car market, and, as an aside, has many classic car enthusiasts – so it's only natural for a nation that loves driving to enter the vehicle manufacturing sector.
What's perhaps unexpected is that the global hydrocarbon juggernaut is looking to produce not internal combustion engine cars, but battery electric vehicles (BEVs) – fully electric with rechargeable batteries.
In fact, by entering the EV sector, Saudi Arabia is betting on a paradigm shift spanning renewables, the global energy transition, future-oriented transport and infrastructure, decarbonization and the power sector – with implications for talent and technology, and thousands of quality jobs in the process.
Ambitious, but it's all part of a boldly reimagined future. A model, regional and beyond, for attracting investment, building a future-ready workforce and protecting the environment.
Tell us a bit about Ceer Motors as an EV business
Ceer is Saudi Arabia's first electric vehicle brand.
A portfolio company of PIF, one of the world's largest sovereign wealth funds, in joint venture with Taiwan's Foxconn, the world's largest electronics manufacturer, Ceer aligns with Vision 2030, the national transformation blueprint to diversify beyond fossil fuels for long-term prosperity through strategic sectors.
An engine of the Vision, PIF sees Ceer also contributing to other targets, including PIF's net-zero emissions goal by 2050, besides the nation's 2060 goal.
Ceer will be located in the automotive hub at King Abdullah Economic City (KAEC) on Saudi Arabia's west coast, which aims to produce 500,000 EVs, including sedans and SUVs, for the Middle East and North Africa (MENA) region by 2030.
Synergies of scale, along with logistical and supplier efficiencies at KAEC, can attract more car-makers and build the automotive ecosystem as Ceer creates a design-and-manufacture environment that not only innovates cleaner cars, it reduces energy use, and minimises waste.
Is the region ready for EVs?
While COVID drastically slowed the market, EV mass adoption now is being sped by several factors. Advances in technology are making batteries more powerful, allowing considerably greater travel distance on a short charge. Batteries are more affordable, as are the cars themselves – so sales are increasing.
Government reforms and incentives including loans, tax breaks and tariff exemptions also favour EVs, as do higher gasoline prices.
In MENA alone, the EV market is expected to more than double before the end of this decade (the global EV market is anticipated to triple in the same period).
The nascent automotive sector can drastically boost GDP – the industry is one of the highest multipliers globally – and create skilled, future-oriented jobs. A recent Royal Commission in Jubail study projects that by 2040, the automotive industry could attract almost $11 billion in direct investment and generate 27,000 direct jobs.
With Ceer targeting 170,000 cars a year in steady state with production beginning in 2025, some 30,000 direct and indirect, high-skilled jobs can be created, with a projected $8 billion added to Saudi GDP by 2034. Additionally, Ceer itself is expected to attract more than $150 million in foreign direct investment.
These numbers reflect the strong motivation for Saudi Arabia to localise its automotive industry. As PIF is mandated to unlock industries of the future, such investments enable companies at the forefront of innovation and technological change. Through an anchor investment like Ceer, the entire Saudi value chain can be ignited with off-take agreements for local suppliers, synergies maximised across the automotive ecosystem, and positive spillover effects on other industries for holistic impact.
What are the human implications of technologies used in EVs?
The deployment of long-term, patient capital can deliver real enhancements – particularly jobs and know-how.
MENA countries have young populations; that's certainly the case in Saudi Arabia, where half the citizenry is under age 25. Job creation is important for economic growth and stability.
But new, quality jobs are needed everywhere, especially in the growing digital economy, which demands a highly skilled workforce that can quickly adopt fast-changing technologies, and apply and adapt knowledge and innovation.
Clearly, for EVs, creativity is key.
The industry offers the potential for workers to learn across the engineering spectrum: developing tools like hardware (products, circuits and systems) and software (functions and services); mechanical design (components); manufacturing (processes); and supply chain (logistics).
As a result, a skilled workforce can grow, just as the product can grow GDP and localise R&D capabilities.
Advanced technology is a focus of Ceer, with BMW licensing component technology and Foxconn developing the cars' electric architecture, in areas like infotainment, connectivity and autonomous driving.
We're also exploring innovation specific to regions that can enhance the user experience – for example, air conditioning for ambient desert temperatures, as well as special paint finishes for harsh climates.
Other tools include digital twinning, with a virtual car replica capturing hardware and software data, used both in manufacturing and actual use for operational and safety benefits, and remote assistance in, for instance, troubleshooting.
Down the line, we see prospects for Ceer to interact with other sectors. Possibilities include battery storage technology aligning with Saudi Arabia's growing focus on solar energy and clean electric power generation.
The sky's the limit with advanced manufacturing, as is the better quality of life afforded by environmentally friendly BEVs.
We're also excited about Ceer's positioning to manufacture innovative materials and market-ready products to grow the sector.
After all, BEV technology has lowered barriers for original equipment manufacturers looking to build up production capacity.
What does the road to sustainability look like?
EVs are, by nature, intended to be sustainable. With their focus on energy efficiency and zero waste, resilient supply chains, and tech-savvy workforce development, they can take their impact beyond mobility to environmental and economic sustainability.
Of course, electric mobility is not without hurdles. EV prices are generally higher than conventional cars, and can be prohibitive for many consumers.
Lack of range is a concern for many who want assurance of traveling farther on a charge. Other persistent concerns include the lack of charging infrastructure, charging speed, and the ability of power grids to handle the additional demand imposed by EVs. I believe we'll continue to see strides in innovation and technology that will resolve such issues, thanks to collaborative efforts like the Ceer joint venture, and generous investment by stakeholders.
Meanwhile, Ceer is committed to bringing to market electric mobility that is affordable, reliable, state of the art, and aspirational – realized through the highest global operational, technological and safety standards.
That's a success formula for MENA – and for the wider world.
******
EV Magazine is dedicated to creating a global community of businesses, experts, and EV enthusiasts with comprehensive insights into automotive and the surrounding sectors.
For more EV insights check out the latest edition of EV Magazine and be sure to follow us on LinkedIn & Twitter.
You may also be interested in Sustainability Magazine and Energy Digital Magazine.
*********************************************
BizClik is a global provider of B2B digital media platforms that cover Executive Communities for CEOs, CFOs, CMOs, Sustainability Leaders, Procurement & Supply Chain Leaders, Technology & AI Leaders, Cyber Leaders, FinTech & InsurTech Leaders as well as covering industries such as Manufacturing, Mining, Energy, EV, Construction, Healthcare + Food & Drink.
BizClik – based in London, Dubai, and New York – offers services such as Content Creation, Advertising & Sponsorship Solutions, Webinars & Events.