Octopus EV: Encouraging drivers into the electric car world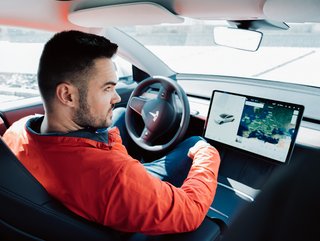 Credit: Unsplash - Malte Helmhold | Learn how to drive a new electric car with Octopus EV
Electric cars are seen to be the future. Octopus EV helps bridge the gap for drivers and seamlessly switch from fossil-fuel driving passenger vehicles
These days it's difficult to find a corner of the electric vehicle (EV) transition that isn't covered. The challenges that drivers face either require a change of mindset or require a holistic solution to ease them into a new era of motoring.
With a number of components involved in driving and maintaining an EV, Octopus EV is here to support consumers in the switch to a new way of mobility—and somewhat a new way of life.
The company is built on a set of core values, which helps build trust within the teams and aligns its focus with the needs of the consumer.
Firstly, Octopus EV is committed to leading the charge, which encompasses its commitment to sustainable transportation in general and supporting the rapid growth of the EV sector as a green form of commute. Rather than challenging consumer sentiments towards alternative vehicles, the company's second principle places value on the customer's needs—no matter their knowledge or experience.
Thirdly, care is at the heart of the company's strategy and supports customers in making the right choices for their lifestyle and mobility needs. All of this is backed by a bold approach to operation, making problems go away and enriching the lives of new EV drivers.
A complete package for delivering EVs successfully
With the company's sentiments in alignment with customer satisfaction, it's time to look at the service it delivers. The three key points that Octopus EV addresses are driving, charging, and tariffs.
The whole EV package is offered to customers as Octopus EV helps them choose the right vehicle, charging, and pricing plan to meet their needs. Understanding that cost is one of the primary barriers for the majority, including in the commercial sector, salary sacrifice schemes are offered to enable tax benefits for drivers.
The real key to its service is the switch. To make this process 'hassle-free', Octopus EV employs the work of EV specialists who work with clients to cover all the different pain points.
The company's CEO, Fiona Howarth describes Octopus EV as the "go-to place for everything you need to go electric: car, charger, energy and 4.8* service".
Learn more about Octopus EV from Howarth in this Q&A carried out by Sustainability Magazine.
******
Further insights can be found on our website or click here to receive our newsletter with a constant feed of new stories every week.
EV Magazine is dedicated to creating a global community of businesses, experts, and EV enthusiasts with comprehensive insights into automotive and the surrounding sectors.
For more EV insights check out the latest edition of EV Magazine and be sure to follow us on LinkedIn & Twitter.
You may also be interested in Sustainability Magazine and Energy Digital Magazine.
Please also check out our upcoming event - Sustainability LIVE in London on September 6-7 2023.
BizClik is a global provider of B2B digital media platforms that cover Executive Communities for CEOs, CFOs, CMOs, Sustainability Leaders, Procurement & Supply Chain Leaders, Technology & AI Leaders, Cyber Leaders, FinTech & InsurTech Leaders as well as covering industries such as Manufacturing, Mining, Energy, EV, Construction, Healthcare + Food & Drink.
BizClik – based in London, Dubai, and New York – offers services such as Content Creation, Advertising & Sponsorship Solutions, Webinars & Events.