Is Tesla shedding overvalued shares before it tanks?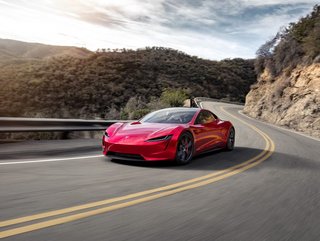 Is Tesla founder, Elon Musk, using his purchase of Twitter to shed overvalued Tesla stock before it tanks, (and should retail investors be doing the same)?
Opinion piece provided by Sammie Eastwood, Guest Editor.
It's been a volatile year for the Financial Market, with some of the biggest gains and losses in decades. In August 2022 Tesla stock was trading at nearly US$1,000 per share, but as of December of the same year, it dropped to just US$159. A staggering 83% loss in value, and still falling, if the US$85 per share valuation suggested by some Financial Analysts is to be believed.
As with many retail investors, Tesla's founder, Elon Musk, seems to be shedding his stock like a hermit-crab that has outgrown its shell. Despite claims this was done to free up capital for Musk's controversial US$44 billion purchase of social media giant, Twitter, some might wonder if this is a strategic move to offload failing Tesla stock before the bottom falls out.
Industry reports claim Tesla is struggling
There have been reports that Tesla is struggling due, like many manufacturing companies, to the restrictions used to control the spread of COVID-19. This has created several problems for electric vehicle (EV) manufacturers, such as shortages of semiconductors, batteries and other essential resources.
Though many of these supply chain issues have eased over the past few months, many of Tesla's operations are based in China, which still has strict COVID regulations in place. This has resulted in low utilisation in many of Tesla's facilities for extended periods. While some manufacturers, like BYD, have taken steps to take control of their supply chains, Musk still prefers to outsource his materials, believing that Tesla choosing to engage in the mining sector will strip them of valuable talent. While Musk might have his reasons, this does put Tesla at a disadvantage to its competitors.
Further to this, despite often being credited for popularising EVs, Tesla's shine is diminishing. Whether due to the founder's various antics, or purely due to cheaper competitors entering the market, the public appetite for owning Teslas is steadily dropping. Although, selling EV units has never been Musk's long-term plan for the company. Touted as a Tech Company, rather than a simple car manufacturer, Tesla is in the beta phase of its own self-driving software, which could once again put them at the top of the industry. However, this is still a long way off and a lot could happen in the meantime.
Is Tesla stock overvalued?
Tesla has been a frontrunner in the EV market, having pioneered transformative technologies that popularised movement in this industry. However, has popularity, or in terms of its founder, infamy, been a factor in how the stock has been valued?
Critics claim Tesla is a car company and should be valued at a similar level to other competing manufacturers. Other reports state that Musk has hinted at a downturn in the share price, due to various operational issues, and that investors should begin offloading their stock while the price is still high.
However, supporters of Tesla's high stock value feel the company has potential that transcends the capabilities of other original equipment manufacturers (OEMs). The company's pioneering self-driving software, as well as planned autonomous ride-hailing services, give Tesla earning potential that make it unique in the market, and therefore warrant a higher valuation.
What is the outlook for 2023?
It's unclear what the future holds for Tesla, or what its famously mercurial founder has planned for the company. Though Musk's attention might be focused on other projects, it's unlikely that he will completely turn his back on the company that made him famous. There still seems to be enough faith in Tesla to keep the stock market invested, so for now it seems like the company is safe.