Ford backed by UK Government to accelerate EV production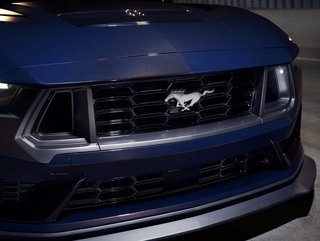 Tim Slatter, Chairman of Ford UK, comments on the latest UK Government investment driving EV production ramp up and employment in the UK and Europe
Efforts to ramp up the use of electric vehicles (EVs) in Europe starts with Ford, which continues to share great developments that enhance the electric car experience.

The US automotive giant is working with the UK Government to gain the support needed for rapid acceleration of electrification, which will echo its effects to the wider continent. Thanks to a grant from UK Export Finance (UKEF) of £600mn, more assistance is available to encourage high-skill manufacturing jobs in the industry.

The investment comes as a critical step in the country's decarbonisation and commitment to the European net-zero target. The investment from the UKEF will be received by Ford through the Export Development Guarantee (EDG) scheme, which presents electrification benefits for the business and increases capacity for EV production.

"Our support for Ford is great news for jobs in Essex and Merseyside (UK) and British manufacturing as a whole," says Kemi Badenoch, International Trade Secretary.

"Ford is a major employer in the UK and the high-skilled jobs it provides help communities to thrive. We have consistently backed Ford as it makes its critical transition towards electrification. Boosting electric car production is key to our strategy to combat climate change and today's news demonstrates how our manufacturing industry, our exports and our economy will benefit from this transition."
Extending support for Ford EV manufacturing
The investment from the UK Government is a further commitment, additional to previous funding received by Ford.

In July 2020, the company received £625mn from the UKEF EDG facility, which drove financial support in global EV research and development (R&D) in Dunton, Essex, UK. The funding secured thousands of jobs in the area and supported innovation in EV technology.

In October 2021, more investment came from BEIS' Automotive Transformation Fund for £230mn worth of supply chain support. The aim of this project was to retain UK competitiveness in the space and kickstart phase one of electric powertrain production in Merseyside.

The proposals made on the 1st December 2022 will accelerate Ford's EV plans for expansion both in powertrain manufacturing and employment, totalling a full UK investment of around £1.4bn to date.

"This is an all-important next step for Ford towards having nine EVs on sale within four years," says Tim Slatter, Chairman of Ford UK.

"Our UK workforce is playing a major role in Ford's all-electric future, demonstrated by Halewood's pivot to a new zero-emission powertrain, and Dunton E:PriME's innovation in finalising the production processes."