Caterpillar is decarbonising mining with EV technology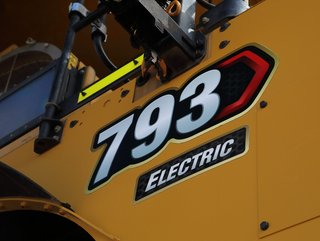 Successful demonstration shows how Caterpillar is applying battery-electric vehicle (BEV) technology to decarbonise mining, switching mining firms to EVs
Digging up the ground is one of the most unsustainable processes that man has created, but with electric vehicles (EVs) Caterpillar hopes to change that.

Currently there are more than 53,800 trucks in operation across the globe on mining sites alone, but the industry is still preparing for widespread use of EV models to decarbonise their operations.

The heavy construction machinery manufacturer Caterpillar plans to change, and thanks to its latest demonstration of the battery-electric vehicle (BEV), the 793, miners are likely to be more receptive to the capabilities of heavy mining machines.

"Our global team came together to develop this battery truck at an accelerated pace to help our customers meet their sustainability commitments," says Denise Johnson, Group President of Resource Industries.

"This demonstration is a significant milestone, and we are excited for these trucks to get to work at customers' sites around the world in the near future."

The demonstration is part of the company's 'Early Learner programme', which was launched in 2021 to participants, including Rio Tinto, BHP, Freeport-McMoRan, Newmont Corporation, and Teck Resources Limited.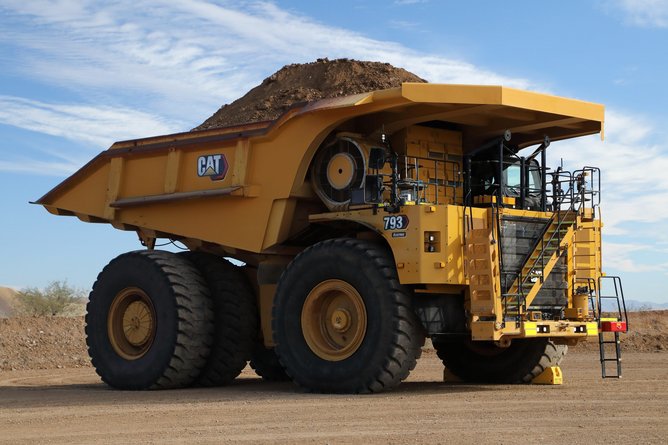 Caterpillar brings to light the future of EVs in mining
The customers in the Early Learner programme got to witness the mining capabilities of the electric mining truck, which they drove on a 4.3-mile (seven-kilometre) course. The truck was tested at full load capacity and achieved a top speed of 37.3mph (60km/h), and also a 10% gradient at 7.5mph.
While the trial was underway, Caterpillar was able to capture data from the drive through its systems, which monitor more than 1,100 data channels, receiving 110,000 data points every second.
A key feature that allows the truck to operate efficiently is its regenerative process that allows the 793 to capture energy while travelling along a 10% downhill grade. Following the demonstration, the electric mining truck contained enough energy to undergo further tasks.
The new mining truck accompanies Caterpillars to become more sustainable. The site on which it was built is also home to the company's renewable energy project—Tucson Proving Ground located in Green Valley, Arizona.
The site has become a testbed for the truck, but also other solutions to help decarbonise mining operations, including an installation of sustainability technology—green hydrogen solutions, natural gas, hydrogen fuel-cell power generation, and energy storage.
"The transformation of the Tucson Proving Ground allows Caterpillar to demonstrate our energy transition commitments and serve as a stronger advisor to customers as we navigate the changes together," says Johnson.
"We know it will take an integrated, site-level solution for miners to achieve their carbon-reduction goals, and we're here to help as they redefine the way they mine for generations to come."