BYD e-mobility partnership supplies SIXT rental services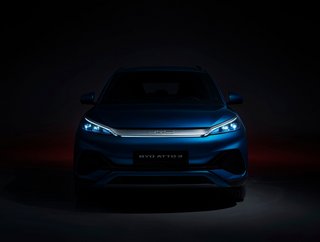 The EV maker, BYD entered into partnership with SIXT to leverage its e-mobility service expertise and drives the use of electric vehicles for rental
The pure-play electric vehicle (EV) manufacturer, BYD is growing in popularity and market presence as it competes with the leading automotive firms and one of the industry's most prestigious EV companies, Tesla.

The company has seen exponential growth over the past few years, which has been more noticeable in recent news. In August, the company announced it made the Fortune Global 500 list and has shifted its industry focus from public transportation in its attempt to dominate the wider e-mobility sector across all continents, with its supply chain serving both Europe and the US.

In October 2022, the company shared more exciting news that it will expand its supply of EVs, such as its BYD ATTO 3 and other models. The company entered into partnership with the car rental company SIXT to provide more EVs for its fleet of ready-to-use cars.

Partnership to accelerate electrification
To kickstart the partnership, SIXT signed a long-term agreement as its order for several thousand all-electric vehicles from the EV giant. The agreement also includes a consistent supply over the next six years as BYD produces around 100,000 vehicles for the company over that period.
Although BYD has increased in popularity over recent years, due to its increased global output, the company has been pioneering battery development for over two decades. Now, from its groundbreaking Blade Battery to a line-up of new energy vehicles (NEVs), BYD is taking news and the industry by storm.
Its ATTO 3 model is a dynamic innovation to the SUV, which is built on the company's ePlatform 3.0 and is the vehicle of choice to kick off the partnership between the two businesses.
"Cooperation [is] a core part of the BYD business strategy. We are delighted to [begin] cooperation with SIXT, the car rental company with the world's fastest-growing brand value, and a very important key partner to BYD as we take our first steps into the rental market," says Michael Shu, General Manager and Managing Director, BYD Europe and International Cooperation Division.
"Our shared vision allows us to build our green dreams together, initially starting in Europe. We aim to inspire SIXT customers with our latest products and innovations in EV technology. These are exciting times for BYD, as our market leading solutions provide greater access, and more options for electric mobility. We look forward to a long and flourishing partnership with SIXT."
Vinzenz Pflanz, Chief Business Officer responsible for sales and vehicle purchase at SIXT SE, says: "SIXT offers easy-to-use, flexible, and limitless mobility to its customers every day. With over one million units produced from January to August 2022, BYD is the world's largest vehicle manufacturer in the area of e-mobility. The agreement with BYD is an important milestone to deliver on our promise of putting significantly more [electric vehicles] onto the street. We are very much looking forward to our cooperation with BYD."