Arrival focuses on production of US EV logistics vehicles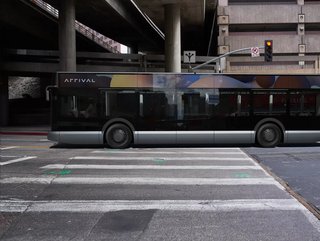 The UK-founded Arrival experience turbulence in 2022, struggling to meet targets on deadline—and is now shifting its gaze to US EV production efforts
The UK is somewhat unlucky to be losing much of its electrification business. The unfortunate news of BritishVolt earlier this year and the shedding of staff at Arrival show just major complexities found in commercial operations involved in electrification.

As the number of passenger electric vehicles (EVs) continues to grow rapidly, commercial adoption is a key focus for organisations in 2023, but first they must be available—a concern among charging infrastructure developers and commercial fleet operators.

According to McKinsey & Company representatives, the global sales of commercial vehicles made up a fraction of the overall transportation industry during the coronavirus pandemic—an area of the industry that accounts for around 75% of emissions produced by large fleet operations.

This is an important driver of change in 2023, but what McKinsey refers to as the 'chicken and egg' situation, means that fleet operators want more charging to be available before they take action, and vice versa. Charging infrastructure developers are looking for wider adoption of electrified fleets to ensure their efforts don't go amiss.

But electrification is an industry-wide problem, and for countries to keep up with the trends, and demands presented by climate change, they must be able to maintain operations. Arrival's efforts to remain alongside its competitors mean shifting its production focus to the US—the caveat…800 UK jobs.
Despite the company's recent success, having built its first production vehicle in its Bicester Microfactory in the UK, the company is troubled by the need for cost reduction. Listed in the US, it seems that Arrival is looking to secure funding to expand production efforts in the states at a facility in Charlotte, North Carolina.
Why is the US so attractive to the UK EV businesses?
Aside from being listed on the US stock exchange, Arrival sees more potential for investment from the US Government and hopes to raise capital via President Joe Biden's Inflation Reduction Act. The initiatives could result in US$369bn worth of subsidies to boost the electrified economy, as well as tax credits for companies investing in renewable energy technologies and EV businesses based in—manufactured—in the US.
In June 2022, grants for electric cars came to an end, and funding has also been raised for commercial applications as well. The maximum discount currently allowed for the purchase of a light commercial electric van is £2,500 each, while for larger vans there is a £5,000 reduction available per vehicle.
Despite the UK's efforts to incentivise sales, Arrival shared its intentions to pull its focus on UK operations, including state-of-the-art facilities in Oxfordshire, in order to leverage incentives proposed by the US. This is perhaps unfortunate timing as the UK loses, what would have been, a major employer for the country, with thousands of jobs up in the air as of late.
According to Arrival, it could begin production of its electric commercial van as early as 2024, which is dependent on its ability to raise additional capital.