Arrival welcomes new CEO to encourage EV startup success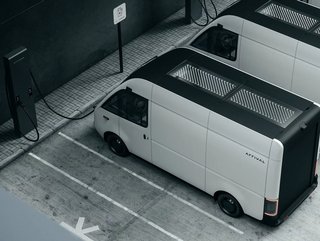 In light of Arrival's new CEO, we look into the company's status and the struggles of the innovative EV startup over the past few years of development
The company has seen ups and downs over the years in its attempt to provide logistics companies with a technology-driven, sustainable electric vehicle (EV) lineup. Arrival will say hello to a new CEO as its current leader, Denis Sverdlov, steps down from the position, and up to the chair.

The company's leadership will be taken over from the billionaire investor as Peter Cuneo steps into role at the Hyundai-backed company.

The company that was once heralded for exciting EV developments is struggling to get production going and has seen money depleting as a result. Cuneo has been chair of the organisation since March 2021, so it seems that Arrival is taking a 'tag team' approach to leadership in an effort to bring the company's plans back to life.

Founded in sustainability demand
Founded by Sverdlov himself, the company has been working tirelessly to reimagine the shape and manufacturing protocols of the last-mile delivery van. The company also places a particular emphasis on quality and reusability, providing damage-resistant body panels and durable materials to alleviating scratches and dents in bodywork.
The van is also expected to be a digitalised, cost-effective product for logistics firms, enabling even further financial benefits and safety through digital solutions.
Why is Arrival struggling to bring EVs to market?
It seems that disruption is taking a continuous toll on the company, which was founded by the Russian CEO in 2015 with a US$15bn investment. The company started out with high hopes for its electric van proposal, which was designed to be flexible when it comes to production.
In 2020, many saw the company as a 'unicorn' EV business that was leading a path towards a more sustainable future, which even caught the attention of the logistics firm, UPS.
The company experienced a small step in the right direction earlier this year, as, in September 2022, the first production van was built in a micro-factory using Arrival in-house technologies.
One can only assume that the competitiveness of the van market, coupled with the growing trends in EV adoption crippled the company's efforts to meet their targets, which would have been further exacerbated by the disruptions that the industry has seen.
A change of leadership is perhaps the next step to save the company as it continues to carry out research and development (R&D) and reach its next production milestone.