Arriva comments on its infrastructure focus for e-mobility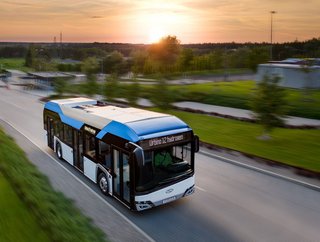 Image of an Arriva electric bus in the Netherlands
Passenger transport is evolving rapidly, but electrification of public mobility services requires an 'infrastructure first' approach with routes in mind
The world is going urban. City hubs are having to cater for larger populations and expand their reach when it comes to public transportation. In the same breath, authorities are also battling with the inevitable challenge of electrification.
Public service providers are experiencing different pressures to those of passenger cars, but at the same time have different requirements to meet.
Over the years, public transport has undergone its own transformation, which, much like passenger cars, began with hybrid-electric vehicles (HEVs). As of March 2022, there were around 3,854 hybrid-electric buses in the UK alone, plus 785 of their all-electric counterparts.
In September 2022, the World Resources Institute recorded the growth of electrified buses in the US, which, between March and September, saw growth of roughly 500 buses—to reach a total of 12,720.
Despite such figures, there is still a significant amount of change to take place for authorities to make an impact on climate change.
Can we have more electric buses?
When looking at the topic of e-buses, it's best to take insight from the industry itself—in particular, from Arriva's Zero-Emissions Institute. Its Director, Matt Greener, explains how bus network transformation is a key priority for public transport authorities.
"We cannot rely on any single solution for decarbonisation," says Greener. "Instead, we will need to establish the right technology for each of the countries and regions we serve based on our clients' objectives, operational requirements, energy grid capacity, and alternative biofuel availability."
What sets apart public transport from private car usage is decided by infrastructure. Home charging solutions catalysed the shift from internal combustion engine (ICE) vehicles to electric vehicles (EVs), bus networks require more foresight: the source of their energy supply.
"When planning to upgrade an entire depot to service an electric fleet of buses, the clean energy supply must first be secured and grid connection established, while also planning and mapping how to retrofit sometimes ageing infrastructure with the right type of charging solutions," says Greener.
"This is far more complex than a domestic vehicle, which can be fuelled by available capacity supplied from within the home."
Making the most of each electric vehicle charging opportunity
The demand for electrified services resulted in Arriva's Zero-Emission Institute. It supports the transport company with processes that actively engage with the distribution network operator as a critical practice to secure grid capacity, identifying the costs incurred by sustainable power supply to charging sites.
"Once the grid connection is made, significant investment is still needed at the depot or roadside—where opportunity charging is a viable option—to install the charging system required for the bus fleet," says Greener.
'Opportunity charging' is a term that we've not heard much in the EV sector, yet it's a key principle of warehouse operations and other vehicular processes that has loosely been carried over to the transport sector. The term is perhaps the best way to explain the placement of public charging stations at spaces like gyms and supermarkets, as well as being leveraged for dedicated electric forecourts.
From a public perspective, opportunity charging could be the key to allowing cities to electrify on a large scale, but, for these services, must be in place before areas can be switched. The solution must also work hand-in-hand with route planning to ensure that trips are efficient while also carrying the most individuals within suitable timeframes.
"When it comes to journey planning, it's safe to say that the majority of domestic cars have relatively short distances to travel on a daily basis, and time in-between journeys for potential charging. Selecting the right car for domestic use is therefore a simple calculation," says Greener.
"Bus operations are entirely different, requiring careful planning and flexibility. Choosing the right bus, with the right battery capacity to complete the daily operational cycle, is a complex calculation—especially when one factors in how batteries degrade over time, and bus operators typically keep their vehicles in service for between 12 and 15 years."
Cities must adopt purpose-built electrification solutions
The idea of a universal solution is impossible, with each city susceptible to different constraints. A solution used in a highly-developed city like London or Singapore can't be used as drag-and-drop systems for other areas of the world that lag behind in the race to electrification (and, of course, nobody is advocating sustainability as a game).
Service-based mobility is expected to have an overwhelming impact on cities and their sustainability impacts during years to come, but partnership among organisations will be critical in achieving localised goals.
"We have seen the emergence of more individual and tailor-made transport solutions, combined with active travel, which all link into traditional forms of public transport," Greener says.
"Demand responsive transport (DRT) and micro-mobility solutions, such as e-scooters, have become increasingly popular, providing more flexible transport options. Active travel, such as walking and cycling, has also grown, with many transport authorities increasing the number of dedicated routes for active travel."
As a result of this, mobility-as-a-service (MaaS)—a solution for which Arriva is at the forefront—is being adopted globally, bringing mobility into the digital ecosystem via app-based services.
These applications are becoming more intuitive and enabling insights that appeal to the eco-conscious traveller, including journey times, emissions, prices, and availability.
Read the full story in the March issue of EV Magazine.