Accenture supports the electrification of commercial fleets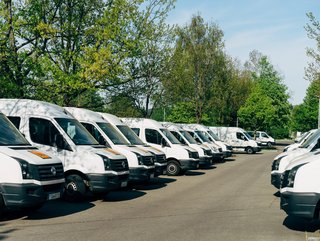 George Hobbs, Fleet Decarbonisation Lead at Accenture, provides his thoughts on electrification based on his experience with clients seeking e-mobility
Why electrify commercial vehicle fleets? The primary function of electric vehicle (EV) adoption is decarbonisation, which is something that large-scale fleets can contribute towards.

With the elimination of the internal combustion engine (ICE) from production and new vehicle sales by 2030, along with organisational net-zero emissions targets, it's time for fleet operators to think about e-mobility as a key part of their environmental, social and governance (ESG) strategies. In particular, to meet the UN Sustainable Development Goals (SDGs) that are due by 2030, including 'Good health and well-being', 'Sustainable cities and communities', and 'Climate action'.

As the Fleet Decarbonisation Lead at Accenture, George Hobbs provides his thoughts and incentives to decarbonise business vehicles.
Taking the leap and investing in EVs
There's a strong element of tradition involved in EV adoption. Many of the commercial fleets that are yet to make the switch to battery-electric solutions have not done so and continue to operate with ICE vehicles. While it may seem like a more cost-effective solution, working with assets they already have, Accenture provides analysis suggesting that electrification could generate up to 85% savings across operations and maintenance.

Switching to electric may also provide businesses the opportunity to downsize their fleets.

According to Hobbs, businesses should begin transforming their operations now as he explains how firms can begin planning their fleets.

Let's say your company's net-zero target is 2030, by which point you'll want all your vehicles to be electric," says Hobbs.

"Now work backwards to construct a plan that involves a grid connection upgrade (maybe a year); evaluating and scaling up the right EVs for your business in a strategic way; training and supporting drivers to optimise those vehicles; solving the pain points of charging with the right infrastructure and charging strategies; getting your internal data management processes updated for an EV fleet."
Consider the real-world EV application
Mapping out a plan to switch an entire fleet can be daunting, especially as more factors are involved, such as charging infrastructure, range, and renewable energy sourcing. Data from Accenture allows companies to gain a holistic view of the pros and cons of EV and take into consideration important metrics like range, which can be reduced by 15 to 40%, depending on driving style.

As such, Hobbs believes that companies should plan fast and move into a real-world trial stage to ensure the best chances and minimal disruption. Training is also a major part of making this work.

"Driver acceptance, training and support is easily overlooked, but crucial to generate the emissions and cost reductions you're trying to generate," says Hobbs.

"Behavioural change is a crucial component of the fleet decarbonisation journey, requiring a true transformation strategy that enables and supports drivers, prioritises change management and includes engaging early with unions if needed."
About Accenture
Based in Dublin, Accenture is a professional services organisation, specialising in digital transformation through information technology (IT) and provides technology consulting services.
The company operates a global team of around 710,000 employees and service over 7,000 clients across 120 countries to meet their digital transformation needs. Climate change action is a major part of the company's ESG strategy and takes precedence across the business as it looks to support clients to decarbonise their businesses.