ABB services enable consistent sustainable electric mining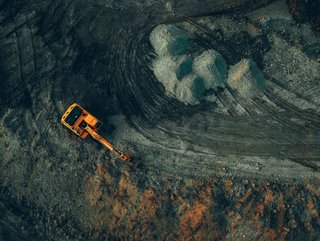 Mining is a key area for sustainable action and ABB enables electrification for operators looking to decarbonise
Supporting mining companies in their transitions to electrified systems, ABB is an automation and solutions provider that goes the extra mile
Mining is potentially one of the most crucial areas to electrify. With more electric vehicles (EVs) available for mining applications, more interest is placed on the industry. But, what makes this area such an important one to focus on?

Understanding this means analysing the supply chain to recognise that the EV market is not instantly sustainable by nature. While there are no tailpipe emissions from electric cars, true sustainability comes from Scope 3, which is where we factor in the extraction of lithium, the energy used to sort precious metals, and of course electrify the vehicles that mine and transport these resources.

This isn't to say that EVs are not the answer, but there are myriad factors in developing a sustainable supply chain of alternative vehicles and it all starts at the beginning.

ABB has a broad portfolio of products to cover a number of industry fields and electrification efforts, ensuring the infrastructure is developed sustainably for an overhaul of the mobility network. When it comes to mining, the business offers strong foundations for operators—digital solutions that enable electrification from pit to port. The leading automated solution developer has a tonne of real-world experience and brings this to the table to support mining firms, by implementing automation and connectivity projects.
Bringing together electrification expertise in mining
Organisations in the mining industry are clear about the challenges and realise the importance of partnerships in making electrification happen. It's more than just EV adoption, but incorporates infrastructure development and builds a network for mines that will stand the test of time—the same with partnerships.

It's to get all relevant stakeholders on board before such a project can be developed successfully. Mining companies, mechanical engineers, infrastructure and civil engineers, vehicle OEMs, and mine designers are brought into the fold to support a large-scale, high-risk application of EVs.

With relevant parties in the process, ABB is able to cover all areas of the mine. ABB teams are deployed from the early stages to target pre-planning processes and design elements to really maximise the potential of an electric mine development.

From there, ABB supports with:
Optimising solutions and trade-offs across geological and operational areas
Integrating electrical systems into historically fossil-fueled operations while taking into account load peaks from duty cycles, harmonics, voltage dip mitigation, and network protection
Coming digital automated solutions with current mining process
Identifying suitable products to use for specific mining functions
Tailoring all-electric solutions to unique mining environments
Backed by more than 10 years of charging infrastructure developments, ABB's solutions are tailored towards site-specific elements relating to cars, trucks, and other machines operating there.

The company goes further than implementation and with rapid response and lifecycle management is capable of providing long-term services for success. A service-based model of development is crucial for mining applications as it allows consistent monitoring and performance improvements to truly sustain electrified operating models.