Charging & Infrastructure
Will InstaVolt simplify electric vehicle charging processes?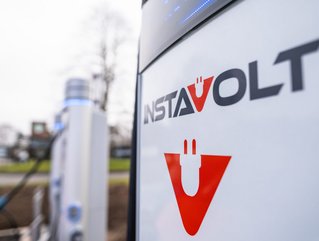 InstaVolt is on a mission to drive forward the UK's adoption of EVs by upgrading 200 of its current solutions and sharing benefits to fleet operators
There's a whole conversation around how easy electric vehicles (EV) charging can be. This is usually deemed the result of wider adoption and the cutting of charging times.
Convenience is expected to be achieved by rapid charging facilities—and lots of them—and InstaVolt is one of the UK's saviours in this space, having implemented a strategy to upgrade a network of its existing ChargePoint CPE250 chargers.
Based out of Hampshire, UK, InstaVolt delivers, owns, and operates its own rapid charging solutions, which is also driven by a global investment firm, EQT, which supports the organisation's position as the largest wholly-owned-and-operated network of rapid DC charging stations across the nation.
"With this round of upgrades, drivers will experience faster rates of charging on our popular CPE250 chargers, subject to their car being able to accept greater than 50kW. This will reduce charging times and allow drivers to get back on the road sooner," says Adrian Keen, CEO of InstaVolt.
"The majority of EVs on the road will benefit from this upgrade. With most of our CPE250s located next to convenience retail and roadside food and drinks outlets, including operators such as Costa Coffee and McDonald's, this is another example of InstaVolt perfectly matching charging speeds to dwell time and providing an even better experience for drivers."

Fleets need actionable visibility of their EVs
InstaVolt shares case studies of charging applications from across the UK and Ireland, including those in the south of Scotland, the Midlands, and Northern Ireland. The company also benefits fleet operators with solutions to manage the cost of charging a fleet, access to nationwide coverage, and support to assess fleet charging budgets.
Drivers using InstaVolt's dedicated app can access charging at ease and find solution stations along their route.
"The upgrade also benefits our fleet customers and is another great step to support the electrification of future fleets, reducing charging times and getting drivers back on the road quickly."
With many fleets looking to switch over to electrified solutions, the only thing holding them back is uncertainty—around the charging times, and disruptions to their operations. With InstaVolt's fast-charging solutions, businesses will be able to adopt and manage their consumption of energy and leverage a network of opportunities to charge vehicles on drivers' breaks.
InstaVolt prides itself on being "Effortless. Practical. Nationwide." which is what the country, and in fact the rest of world, needs to adopt EVs on a much larger scale. The upgraded solutions are critical in InstaVolt's strategy to grow the UK's EV infrastructure and change the way customers interact with charging solutions.