Charging & Infrastructure
Why does Tesla want a stake in Glencore for future EVs?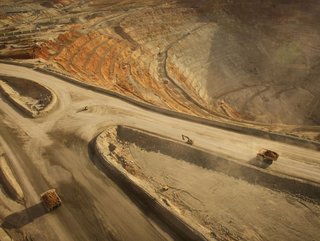 Tesla is discussing potential share of Swiss commodities group, Glencore and wants to buy a 20% share in the company to supply of EV battery materials
The industry demands more precious metals in order to secure electric vehicle (EV) production output in the future.

Automotive firms are not wasting any time switching their vehicle propulsion from fossil fuels to electric, but this will soon come to a halt without seeking more sources of battery materials.

Tesla recognises this and is having important conversations around battery material supply, the latest discussion around potentially buying a 10-20% stake in Glencore.

These talks began in 2021, and were still going on in March 2022 when the CEO of Glencore, Gary Nagle visited the Tesla factory in Fremont, California.

It is likely that Tesla is on the prowl for opportunities across the entire EV supply chain, especially with the likes of BYD taking on the company in the race to lead the market. The company wants a share in the company—which is the world's largest listed trading house and producer of cobalt—to ensure a consistent supply of materials for battery-electric vehicles (BEVs).
Glencore supplies a growing demand for EV materials
Glencore operates mines in the Democratic Republic of Congo, Australia, and Canada. The firm produced around 31.3 kilotonnes of cobalt from its assets in 2021, which, with every EV containing six to 12 kilograms of cobalt, can potentially supply every for 2,600 to 5,200 EVs.

The company is also responsible for the output of nickel, copper, and other minerals, and also operates significant battery recycling facilities, which could be of huge benefit to Tesla. Although lithium is a critical component of electrification, the company trades the material, of which a percentage comes from its recycling operations.

Tesla joins a line of organisations with interest in Glencore's production as it already shares offtake agreements with two battery manufacturers, SK Innovation and Samsung SDI, and the automakers BMW and General Motors (GM).

Stake in mining seems to be a desirable move for most companies in the industry, particularly when EV output is increasing rapidly across the globe.
Battery manufacturing insights
According to the Global EV Outlook 2022, produced by the International Energy Agency (IEA), China has the lion's share of the global EV battery manufacturing market. The rise of the country's stake in the industry is a result of increased input from the government to support the industry through policies.

Korea accounts for around 5% of global production, Japan 4%, and both these companies have released funding packages to bolster competition in the industry.