Charging & Infrastructure
StoreDot gains insight into upstream EV technology supply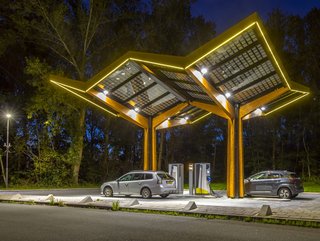 Partnering with Circulor, StoreDot's CEO, Doron Myersdorf explains how its transparency solutions will help trace the upstream impacts of its EV technology
Supply chain transparency often contends with cost-reduction as a primary factor in electrification success. Companies are not only trying to reduce their emissions and gain visibility of their organisations' global footprints, but ensure that progress is lucrative.

Particularly in the battery supply chain, which comes under the same scrutiny as mining, technology, and other industries, more so in recent years. But, through partnerships, enabling transparency, businesses in this space are taking responsibility for where their materials come from, and the damage done in order to get their products to market—which, hopefully, is nil.

StoreDot is an example of this. The pioneer of extreme fast-charging battery technology announced a partnership with Circulor, a staple for businesses looking to gain supply chain transparency.

"StoreDot is a pioneer in next generation battery solutions, specifically focused on overcoming potential barriers to EV adoption and ensuring that our move to electrified economies is done right," says Douglas Johnson-Poensgen, CEO of Circulor.
"We are delighted to be working with the StoreDot team to create EV supply chain transparency and demonstrate its importance in building a sustainable and responsible future."
Circulor allows organisations to gain visibility into their supply chains through software-based solutions that track high-environmental-impact materials, as well as showing human rights concerns.
Following the physical flow of materials from the moment of sourcing to their final application in the production process, Circulor enables a holistic view of the upstream battery supply chain.
According to StoreDot's CEO, Circulor's solution will play a key role in this area as it looks to decarbonise its technologies and enable highly-efficient charging more sustainably. The company's products are already applied in the EV industry as its previous partnership agreement with Polestar enables significantly faster charging capabilities for its Polestar 2 and beyond.
"The environmental, social, and governance aspects of our XFC solution are a core value to StoreDot and its employees. We are therefore pleased to be entering this partnership with Circular which has consistently demonstrated its world-leading supply chain traceability capabilities," says Doron Myersdorf, CEO of StoreDot.
"It is essential that StoreDot offers its automotive OEM customers and investors full transparency of CO2 emissions, as well as the materials and components of our extreme fast charging '100 in 5' battery cells. This will give our EV partners even more confidence in StoreDot as we move closer to mass producing batteries."