Charging & Infrastructure
Should drivers be penalised for parking at EV chargers?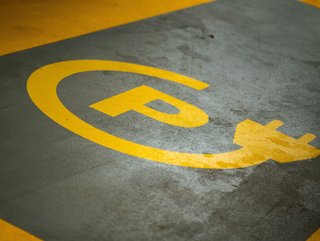 Australia imposes penalties for non-EVs parking in electric vehicle charging bays.
Australia imposed fines in some states to alleviate parking of non-EVs in electric vehicle spaces, supporting its growing number of electrified car owners
The disruption that electric vehicle (EV) charging has caused in the past is merely a blip in the overall shift in automotive solutions.

At the end of last year, queues for public charging stations brought negative press upon the EV industry, but is availability really a threat for drivers? How can authorities remedy such inconvenient circumstances as charging delays and even ICE drivers parking in the wrong spots?

In Australia, a fairly drastic approach is taken to prevent non-EV drivers from blocking charging bays at service stations and in public car parks. This could result in A$3,200 fine for doing so in four different states.
Is it beneficial to penalise more drivers?
Driving is already an expensive method of transport. Perhaps not as much as trains in some countries, but in the land known for its vastness, should drivers be hit with fines for simply parking in an EV charging space?

Fuel prices are on the rise and in Australia, the value of fuel is expected to rise by around 20% year-on-year up to the end of Q4 2024.

But according to the Metropolitan Roads Minister for New South Wales, Natalie Ward:

"To make sure we keep the community moving forward, we want electric vehicle drivers to have access to charging stations when they are on offer."

As more drivers decide to make the switch to EVs, the Australian government is looking to do everything in its power to gently encourage more vehicle owners to adopt sustainable transport methods. Part of this move is to ensure that legislation is inclusive of electric car drivers and businesses are upholding regulations to nudge drivers towards all-electric transport.

"There needs to be an acknowledgement that there are places you can park and places you can't and right in front of an EV charger is one where you can't," says Chris Jones, National President of the Australian Electric Vehicles Association.
Australia's electrification is underway
The country has seen great demand from consumers, resulting in an exponential increase in EV sales—almost doubling the nation's figure in 2022.

Australia's EV industry exceeded 83,000 in 2022 with the number expected to soar past the 100,000 mark—the 79% majority are battery-electric vehicles (BEVs) and the remainder plug-in hybrids.

In order to cater for this growing interest in electrified cars, Australia's legislation governing parking in charging bays will provide exclusivity to them and may even encourage more to make the switch.