Charging & Infrastructure
PSEG EV Charging Programme provides funds for installations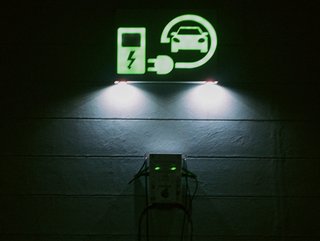 PSEG offers Electric Vehicle Charging Programme
To create longevity in electric vehicle charging installations, the PSEG EV Charging Programme enables funding for station maintenance and upgrades
Charging infrastructure is integrated into both residential and commercial practices, but the cost of installation is one of the factors holding customers back from adopting their own methods of electric vehicle (EV) charging.

For a residential setting, a single charging socket can cost as much as £1,000 to install and even without considering the cost of buying or leasing an EV, that's a high upfront cost to add to the total sum of switching to a battery-electric vehicle (BEV).

From a commercial perspective, installation is not so much about the cost as it is about the return on investment that companies should expect. With various government grants available, businesses can receive a few pounds towards their charging solutions and get their offices or sites ready for a new era of mobility.

In the US, Public Service Enterprise Group (PSEG) is offering support through its EV charging programme in its efforts to help more people receive the infrastructure they need to make the switch.

Residential applicants could be eligible for on-bill credit of up to US$1,500 (£1,200) for each Level 2 smart charger upgrade. Customers could also be eligible for a US$5,000 reduction in any required customer deposit for Utility Side Make Ready (USMR) work carried out by PSEG to support additional energy load—for both safety and reliability reasons.
From a commercial point of view PSEG is able to offer US$30,000 towards the cost of upgrading Customer Side Make Ready (CSMR) charging installations of level 2 commercial chargers. The cost reduction provided here is based on US$7,500 for up to four chargers on each site. Customers can also receive up to US$10,000 in the form of cost reductions for USMR upgrades supporting additional electricity load and reliability.
When it comes to successful implementation PSEG is a highly recognised, award-winning utilities firm looking to support the rapid transition of energy solutions. The company works around the clock to ensure that its customers have the necessary energy to live their lives comfortable without downtime.
Creating longevity of EV charging solutions
Much like any other infrastructure, EV chargers must be maintained to ensure the full benefits are obtained throughout their lifecycle. More importantly, maintenance mitigates downtim, which is crucial in a time where consumers are moving away from internal combustion engine (ICE) vehicles and businesses are looking to emphasise reliability of all-electric transport.
Most suppliers will offer consumers charging point maintenance packages to ensure their home charging kits remain reliable, but EV station engineers work around the clock, upholding safety and efficiency of charging installations.
Charge point owners can also do their part, by cleaning their charging stations and checking regularly for any damage or defects that may occur over time.