Charging & Infrastructure
Ivalua expert comments on graphite procurement for new EVs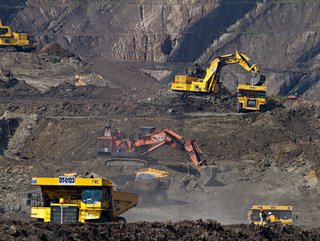 The global shortage of graphite is expected to reach 777,000 tonnes by 2030, impacting the supply of EV batteries
Global graphite reserves and processed materials lie with China. Alex Saric, Ivalua, say the US and EU will require significant actions to establish supply
Battery manufacturing cost and material sourcing are two of the key areas behind the electric vehicle (EV) market's success. These components are crucial for enabling widespread adoption of alternative vehicles, but the price of doing so hinges on the supply chain.

Minerals are in high demand and the EV industry is just one that is dependent on them. With immense coverage of lithium mining and battery innovation, there's a further component that also impacts the output of viable batteries.

Graphite is the material required by most as the anode component of an EV battery—the negative electrode that is used to store and release electrons when charging and discharging processes occur.

According to Reuters, the demand for graphite in EV batteries is expected to increase over the years to come and many automakers are now looking for non-Chinese sources—most likely to reduce costs and localise production.

As a result, Alex Saric, a smart procurement expert at Ivalua, explains the impacts of growing battery-electric vehicle (BEV) demand and the shift underway across the US and Europe to reduce dependence on Chinese supplies. Currently responsible for 61% of global graphite provisions, China also holds nearly 100% of all processed materials, according to Benchmark Mineral Intelligence (BMI).
"The boom in graphite demand shows that organisations haven't yet adapted based on lessons learned from previous shortages. Firms must ensure they are planning for a variety of shortages – not just the usual suspects where scarcities are well publicised, such as lithium.
Developing EV graphite supplies beyond China
As a result, non-Chinese car makers will look for local supplies, which is easier said than done with an expected global shortage of 777,000 tonnes set to metabolise by 2030. This is due to the lack of mining infrastructure in place; a result that would require US$12bn worth of investment to facilitate and a total of 97 new mining sites.
"This means implementing supplier contingency plans which include identifying alternative suppliers, so firms are not forced to scramble during shortages to find alternative supply. Organisations can't cherry pick what they plan for, they must consider how they would be affected by shortages of every component," says Saric.
"To do this, organisations must build strong relationships with suppliers, so they can be buyers of choice when demand is high, and supply is dwindling. This is especially true when it comes to graphite as plenty of other industries, including the steel industry, will be vying for supply. The only way to implement these contingency plans and understand the full spectrum of supply shortages is with cloud-enabled technology which can help organisations to mitigate risk and find new suppliers of in-demand materials."
******
Further insights can be found on our website or click here to receive our newsletter with a constant feed of new stories every week.
EV Magazine is dedicated to creating a global community of businesses, experts, and EV enthusiasts with comprehensive insights into automotive and the surrounding sectors.
For more EV insights check out the latest edition of EV Magazine and be sure to follow us on LinkedIn & Twitter.
You may also be interested in Sustainability Magazine and Energy Digital Magazine.
Please also check out our upcoming event - Sustainability LIVE in London on September 6-7 2023.
BizClik is a global provider of B2B digital media platforms that cover Executive Communities for CEOs, CFOs, CMOs, Sustainability Leaders, Procurement & Supply Chain Leaders, Technology & AI Leaders, Cyber Leaders, FinTech & InsurTech Leaders as well as covering industries such as Manufacturing, Mining, Energy, EV, Construction, Healthcare + Food & Drink.
BizClik – based in London, Dubai, and New York – offers services such as Content Creation, Advertising & Sponsorship Solutions, Webinars & Events.​​​​​​​