Charging & Infrastructure
EdgeConneX launch will provide charging facilities for EVs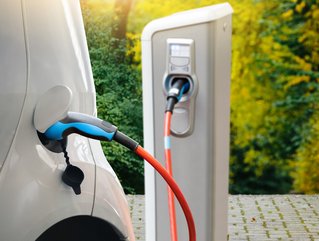 Multifaceted business is the way forward and EdgeConneX is doubling down on EV charging through the launch of its Voltera power infrastructure business
Working with many of the leading global technology companies, EdgeConneX provides Edge, Far Edge, Hyperscale and Edge Cable Landing Stations, for the likes of Google, Azure, Amazon Web Services (AWS), Oracle Cloud and Rackspace Technology.

The firm launched a new business to mark its expansion into the energy space, which will be responsible for the development of power infrastructure to support electric vehicle (EV) charging. The new subsidiary, Voltera, builds and operates charging facilities for the emerging EV industry.
Voltera provides more EV charging
Backed by EQT Infrastructure, Voltera is uniquely positioned in the EV market to provide much-needed support to the industry through charging applications. Its customers are those in need of solutions for large-scale power requirements to support the energy draw from EVs. The team is tasked with the assessment of potential sites, site acquisition, construction and power supply to strategically located charging facilities.

"Fleet operators, automakers, and consumers alike are adopting electric vehicles at a rapidly accelerating pace. Lagging far behind, though, is the power infrastructure needed to support EVs at scale," says Voltera CEO, Matt Horton.

"We have to bridge that gap if we're going to make zero-emission transportation a reality. That's what Voltera is doing, and it's why I'm so excited to be part of this team."

Supporting the launch, EQT Partner, Jan Vesley says:

"Through our work with EdgeConneX, we understand that the capabilities needed to deliver critical infrastructure for transport electrification at scale are similar to the capabilities EdgeConneX developed as a leading data center provider."

"In Voltera, EQT sees an opportunity to partner with a company that can drive positive change, helping reduce greenhouse gas emissions by developing EV infrastructure, and we are excited to back their expansive ambitions."
EdgeConneX as a data centre provider
A global data centre company, EdgeConneX is backed by the global investment firm, EQT, which also supports its developments in the vehicle charging space. Working with a range of sustainable data centre solutions across the globe, EdgeConneX prides itself on building close relationships with its clients and offers its solutions to a variety of industries, from content, cloud and networks, to gaming, automotive, IoT and security to name a few.