Charging & Infrastructure
California ports electrify with electric truck subscription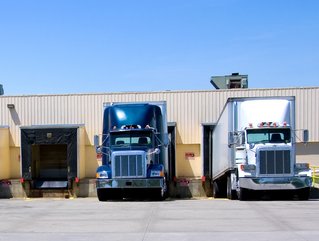 Decarbonisation is a major driver of California's development, but it must electrify a significant contributor—port drayage trucking and operations
Little do we talk about the health impacts of congestions. While much of the focus of electrification is around climate change, and clawing back the rate at which temperatures are rising, the number of cases for medical concern amount to a critical social dilemma.

It's a known fact that congestion is poor for health, but there are still problems that should not be overlooked, of which one of these areas, California, is looking to improve air quality.

In particular, the city is targeting emissions at its ports with the potential to implement a subscription-based service for heavy-duty trucks. In a city where sustainability is a major factor of life—an area where electrification is already encouraged—there are concerns that heavy-duty fossil-fuel-powered trucks could be linked to higher numbers of people with asthma.

Take a look at what the city has done so far:

Electrifying logistics at California's ports
Los Angeles and Long Beach are home to some very busy ports with around 11 million cargo containers passing through every year, which results in a significant amount of carbon emissions entering the local and global atmosphere.
According to Colleen Callahan, Co-Executive of the University of California, Los Angeles (UCLA), Luskin Center of Innovation, "a lot of experts call it the diesel death zone."
"You have these kids going to school adjacent to rail yards and freeways where all these diesel trucks are transporting goods from the ports," is what she says in relation to the higher rates of asthma seen among children that live in the area.
The trucks shuttling containers to and from the port are known as 'drayage' trucks, and their sole purpose is to move the containers to warehouses for the goods inside to be distributed nationally. Currently—according to the California Air Resources Board (CARB), around 34,000 of these trucks are in operation across the state, amounting to 40% of its greenhouse gas (GHG) emissions.
"Small businesses all over California have the oldest and dirtiest trucks and they're being told they must transition to zero-emission vehicles," says Matt LeDucq, Co-Founder and CEO of Forum Mobility.
"But you can only do that after you monetise a plethora of incentives. Those are really hard to get, really time-consuming and really complicated, and if you're driving a truck 12 hours a day, five or six days a week, you're probably not applying for them."
The plan comes in line with New Jersey, which is setting out further electrification plans, which could have a widespread impact on shipping industry emissions.
One of the major hurdles for the sector is charging, but in November 2022, the California Public Utilities Commission approved a five-year programme, resulting in US$700mn investment to build charging infrastructure for the heavy-duty trucks.
With charging infrastructure in place, subscription services would allow independent drivers and small businesses to make the transition to EVs, leveraging some of the most suitable solutions on the market. The likes of BYD and Kenworth provide trucks with ample range to take advantage of battery-powered vehicles for drayage.
On the other hand, the cost will be the ultimate driver of electrification, as well as incentives to support truck drivers to seamlessly make the switch.
"The truck is not necessarily the most difficult part, outside of the cost challenges," says Matt Schrap, CEO of Harbor Trucking Association. "It's the infrastructure deployment, which you can't build fast enough."